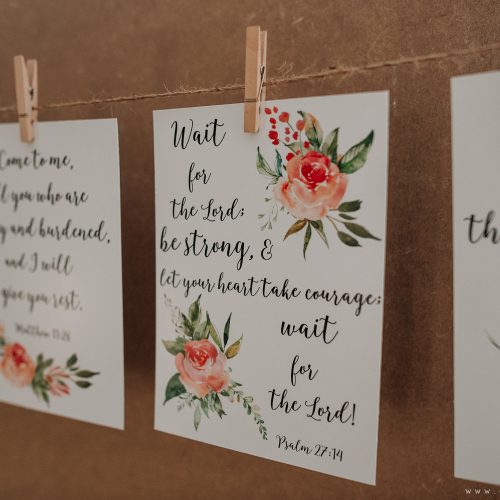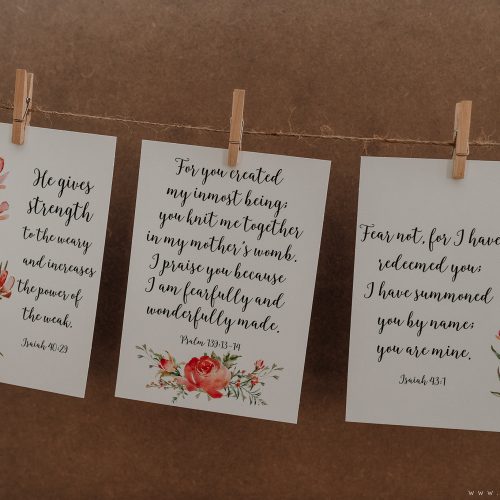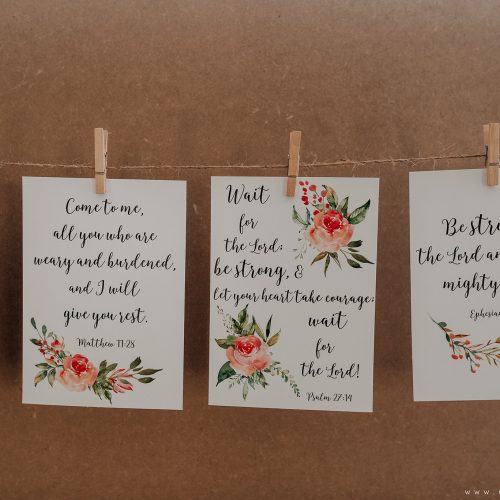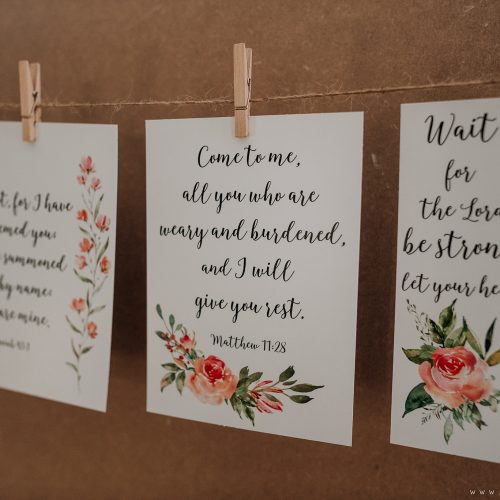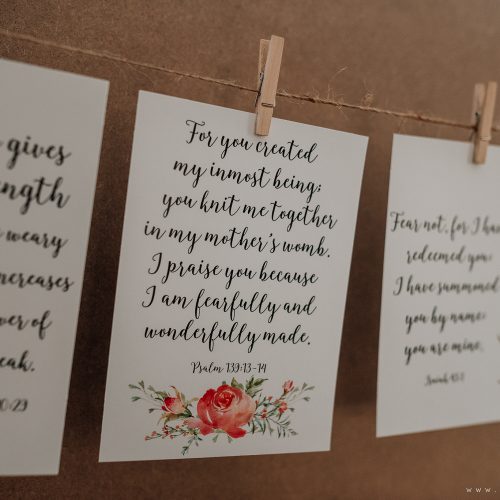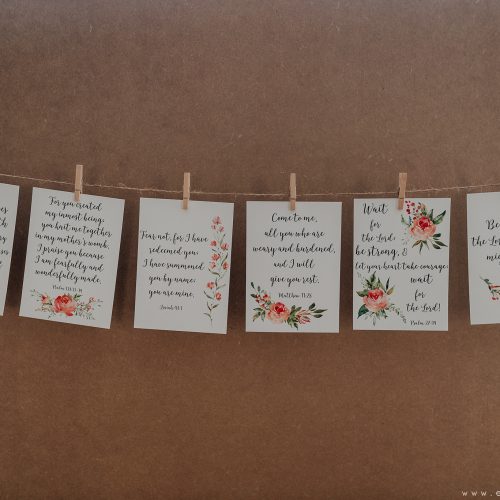 $25.00
A beautiful set of Bible Verse Birth Affirmations curated by Esther Edith, to edify you during your birth.
Includes six affirmation cards, uniquely crafted with watercolor flowers, and calligraphy writing.
Each card is 5×7.
Free shipping in the U.S.
In stock (can be backordered)
Description
Set of 6 Birth Affirmations. Each print is 5×7.