.

Hello!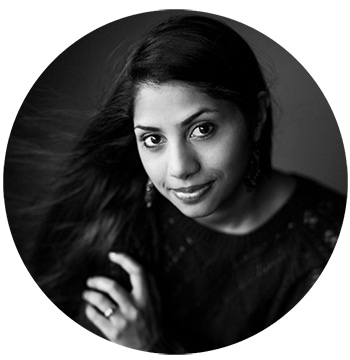 As a Professional Photographer and Certified Birth Doula, I am blessed to serve Spokane, WA and surrounding areas. I specialize in Birth Photography, and I also offer Maternity, Lifestyle Newborn, Babywearing, and Breastfeeding photography sessions.
As a "lifestyle" photographer, I capture unposed, raw moments for your family; I pursue the organic, intimate, and meaningful. My goal as your photographer is to skillfully create a beautiful, intimate, authentic collection that evokes fond memories for your family to forever treasure.
I am beyond honored to be awarded First Place for the Postpartum category, and First Place for Member's Choice in The International Association of Professional Birth Photographer's 2018 competition, as well as First Place for the People's Choice Labor Category award in Birth Becomes Her's 2018 Competition (see more below). My work is internationally published on National Geographic, The Today Show, Huffington Post, Buzzfeed, Cosmopolitan, What to Expect, Midwifery Today, Self Magazine, Birth Without Fear, and more.
In addition to photography I also offer my services as a Birth Doula. Whilst pregnant with our first child, I researched as I could about our birth options; this helped to calm any fears I had about giving birth, and it opened my eyes to the variety of options and tools available for a positive birth experience. Through the process, I discovered my passion for helping women to have a safe, positive, and empowering birth experience. This journeyed me to become a Certified Doula, and I am blessed to have worked with many birthing families in a variety of settings. I value relationship with my clients (which is why I only take 1-2 births a month, as I seek to give you quality, personal care). My goal as your doula is to help you to achieve the birth you desire, come away with a fulfilling and memorable experience, and feel equipped and supported as you transition into parenthood. Please reach out for a complimentary in-person consultation, and you can learn more about my Doula Services here.
If you are interested in my Photography and/or Doula services, please reach out! I would love to get to know you, and to help you tell your story.
A Few more Facts about Me:
• I am the wife of a Philosophy Professor, and mother to two little girls, and a brand new boy.
• I enjoy minimalist-ish simple living, spontaneous travel, and sharing (often spicy) home cooked meals.
• I value truth, beauty, family, thoughtful reflection, authenticity, hospitality, intentional friendship, and mindful living.
• I birthed both of our children at home. They were both very different, life-changing, and empowering births.
• I grew up in a British missionary school in South India… I pronounce words like aluminium, vitamins, and herbs "differently."
• I believe in a God who deeply loves, understands, and desires for relationship with His creation.


I so wish we photographed our first birth! Here are a few photos from our second, home water birth.


Spokane Home Birth Photographers, Spokane newborn photographers, maternity photographers spokane, maternity pictures, newborn lifestyle, in home newborn pictures, birth photographers spokane, fresh 48 spokane, cda birth photographers, cda maternity photography, cheney birth photographers, cheney maternity photographers
Recent Publishings & Awards:
Birth Becomes Her, 2018 Competition: People's Choice Labor Category Winner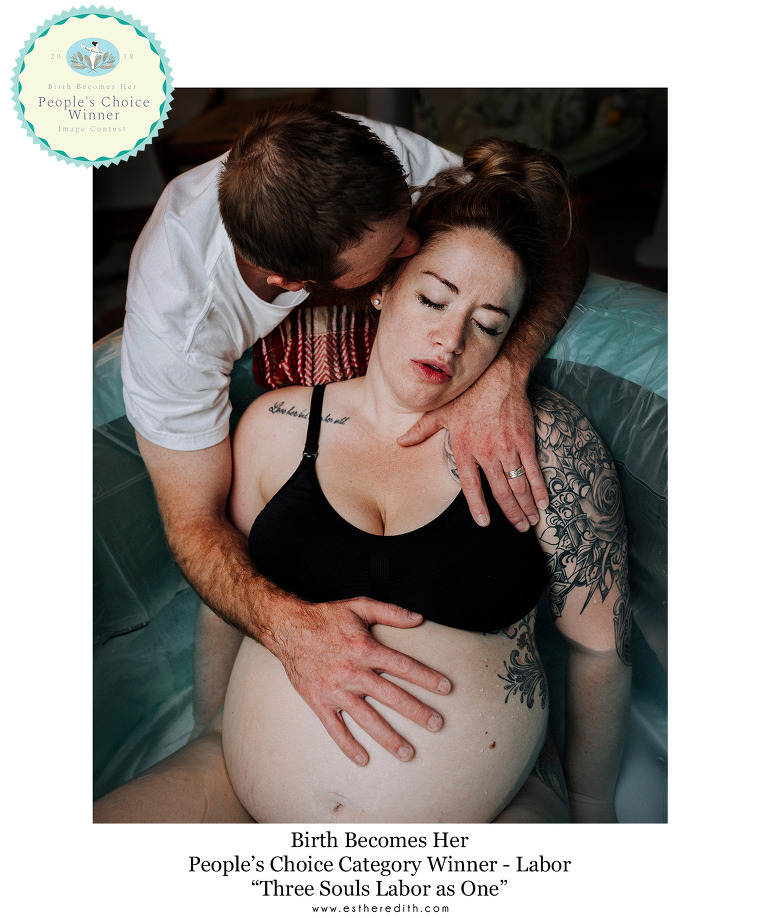 .
IAPBP 2018 Competition, Best in Category Winner: Postpartum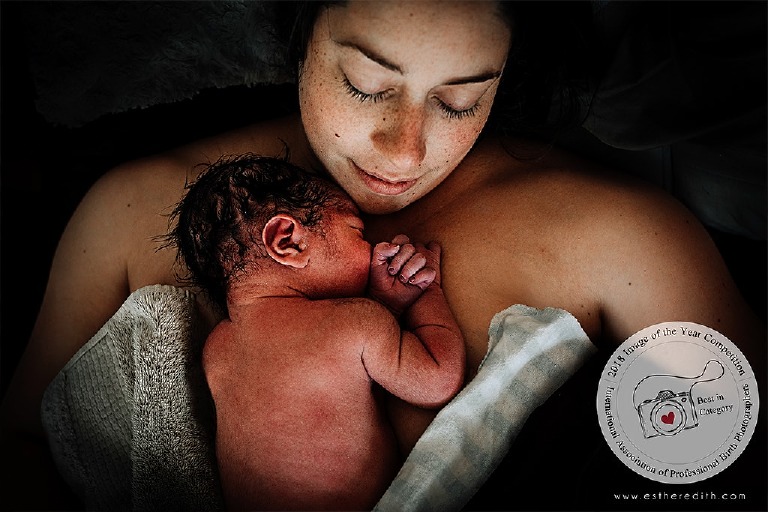 .
IAPBP 2018 Competition, Best in Category Winner: Member's Choice Overall Winner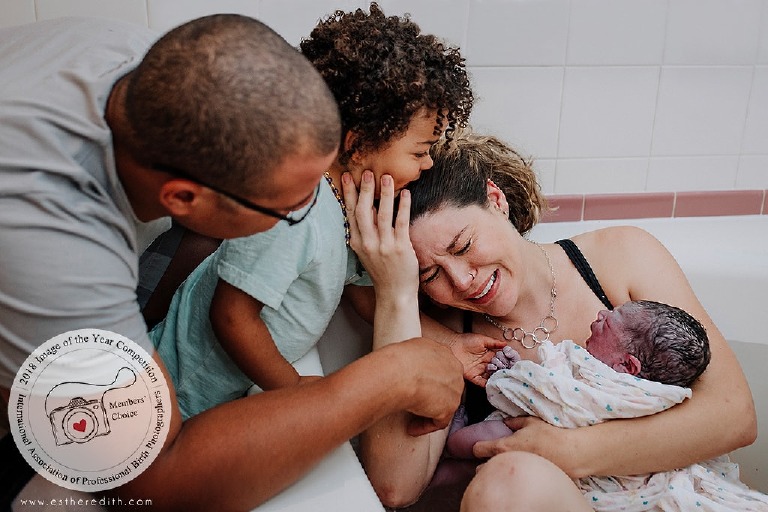 ….
Kind Words from Clients



"I am seriously in tears looking at all these pictures. I loved seeing them when I first got them back. But the birth was still so fresh in my mind. But 6 months latter, looking at them again I am beyond grateful to you for capturing Rhett's birth so beautifully and accurately. It really takes me back. Out of all the photography I have ever had done nothing will compare to these pictures! I have been tearing up all morning." – Kim Stadler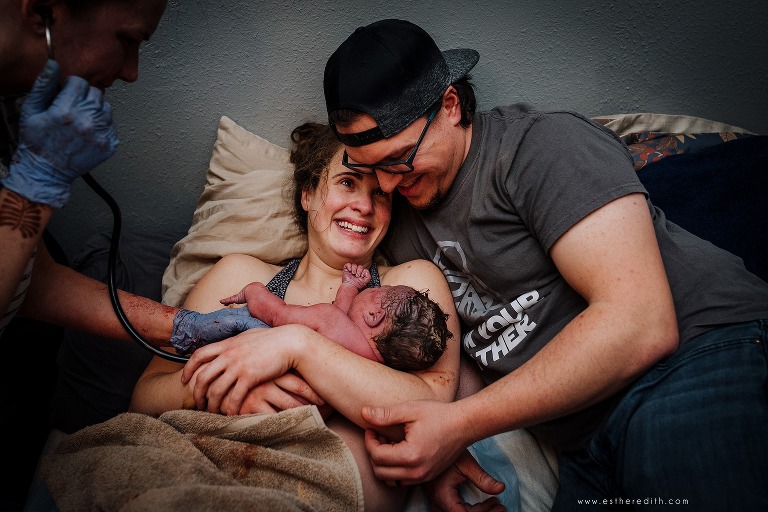 "Esther is incredible. I am so glad we had her there to capture one of the most important days of our lives at our daughters birth. Not only did she perfectly capture the emotion that day, but she was an incredibly calming presence. Esther is so skilled at preserving every moment of such an intimate occasion. What a beautiful gift it has been to be able to relive such a special day through the photos that she took. Every photograph she took of our family from maternity, birth, and newborn are absolutely priceless and I know we will treasure them for years to come. I cannot say enough good things about Esther's talent as a photographer and character as a person and friend." ~ Alicia MacNamara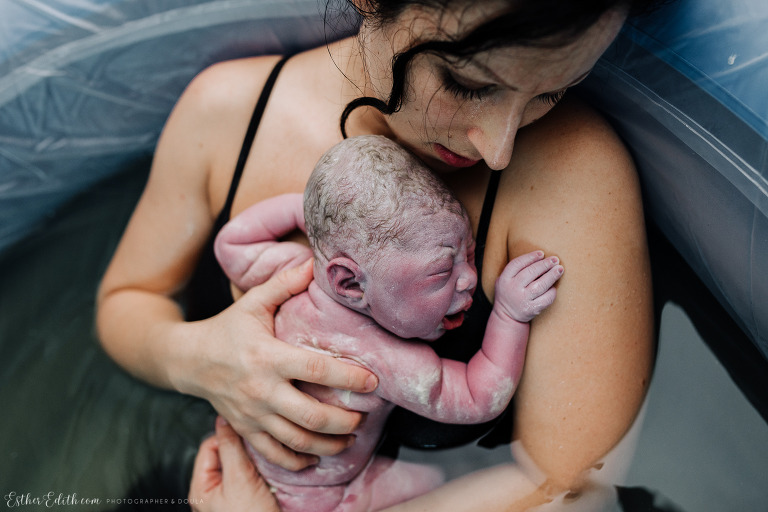 "…After our first meeting I decided to hire Esther for not only doula services, but birth photography as well. First of all, Esther is calming. More than that she is caring, kind and compassionate, attentive, unassuming, and of course captures the precious moments of birth beautifully. She sees the beauty in all aspects of the birthing process, which is so important in a birth photographer and it shows in her work. Esther overflows with passion for birth, the bond between mother and child, and the love and unity that a new life brings to family. We were very pleased with the service Esther provided our family at such an intimate time. As for the birth photography, Esther's presence made me feel completely safe and unashamed in the midst of the vulnerability (i.e. nakedness) of birth and the afterbirth. We are so grateful for the memories Esther captured for us – photos we will treasure a lifetime!" ~ Colette Smith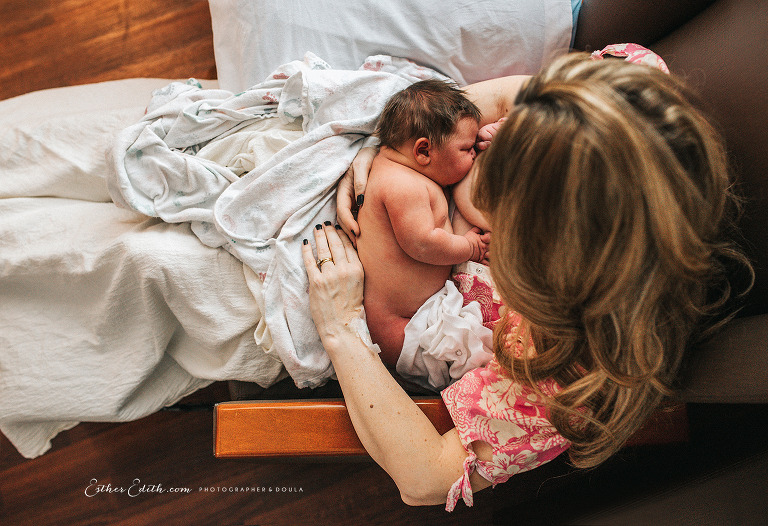 "Esther Edith is a truly gifted servant of women in their childbearing season. From absolutely amazing and compassionate doula care, to educating and supporting families, to capturing truly real photos of the moments in labor, the transition of life from womb to Earth. I have been richly blessed by having Esther by my side for my long labor. As a VBA2C mama of many, I needed a doula that understood and supported my unique birth history and desires, as well as my faith. If you are searching for a phenomenal birth doula to walk through your story along with you, and capture all the moments to treasure, look no further than Esther Edith." ~ Andrea Roltgen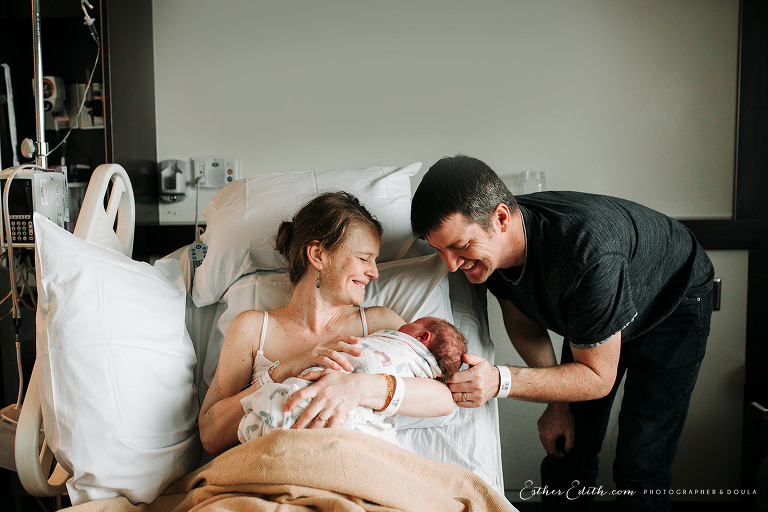 "Esther speaks with both gentleness and strength. As my doula she created pockets of courage where I would've floundered and felt afraid. After the birth she captured moments that even two weeks later were all but forgotten. My mouth fell open as I view the pictures and the resplendent joy that would've slipped unremembered into the past. You have no idea how much you forget until someone captures it." ~ Bethany Schaffer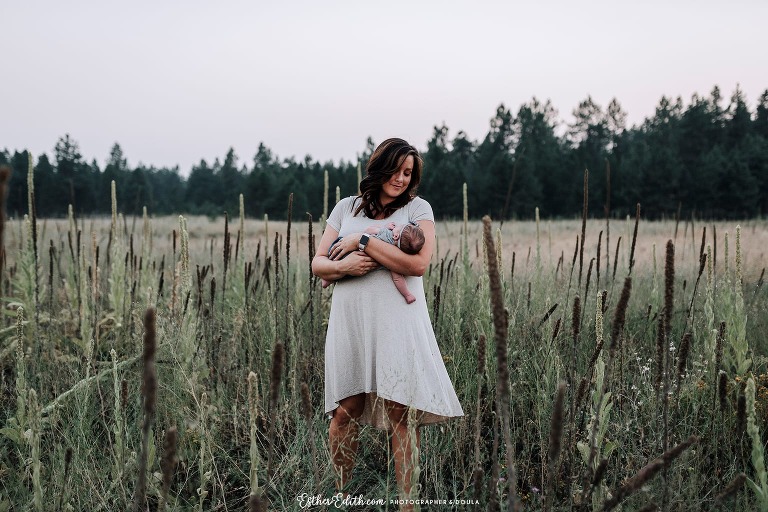 "Esther is so amazingly talented and fun to work with! Her work speaks for itself. She knows how to capture the moment perfectly and you're left with the most amazing memories!" ~ Megan White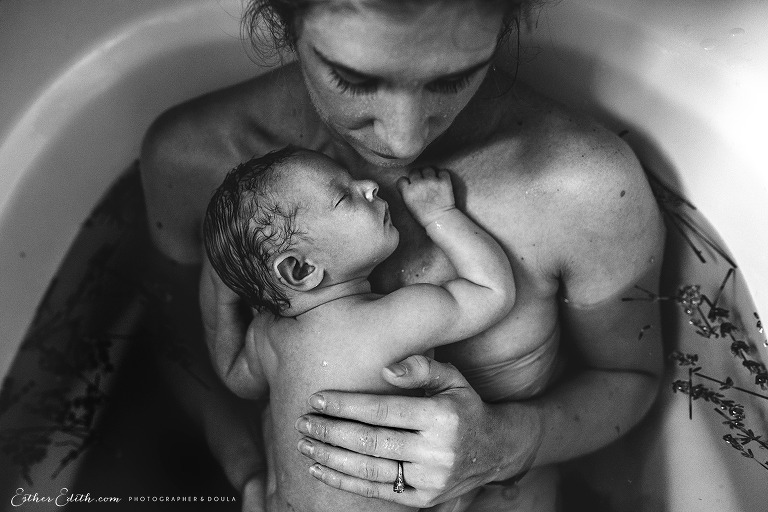 "Choosing a photographer can be such a challenging task, but Esther's portfolio speaks for itself. If you have never had lifestyle photography you will be a believer after seeing the images captured, real life, real love, real emotion that takes you back to that time and place. I highly recommend Esther Edith Photography for not only her quality work that you will be able to display around your home like art work, but also her professionalism and character. She worked patiently in the background capturing our children's creative side, but also pulled us in for the occasional group shots that I was looking for as well. This worked well with my children's short attention span and I am so pleased with our images. One of the best parts about Esther's experience and creative eye is I did not have to spend hours searching for perfect posed ideas and yet we still have a large selection of photos that both my husband and I loved. No fake smiles from the kids, but true genuine interaction and happiness that you can feel by looking at the photos." ~ Lila McDermid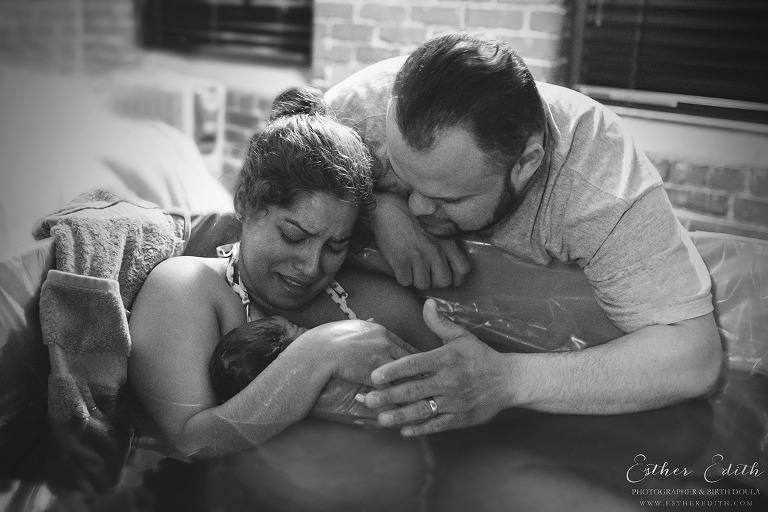 "We hired Esther as our Doula and Birth Photographer… Her care and attentiveness before, during, and after the birth were far beyond from what words can express, for it was like she was that old friend you always have that one can rely on. Anytime I needed something, Esther was available and always ready to do things will love and care. She took the time to be there for me, bringing me my favorite dessert, and above all she shared the labor pains with me always keeping calm yet understanding my fatigues. During the birth, she carried herself with such delicacy that one can hardly tell when she is taking pictures. For she takes modest photos, and is very professional in this area of her job. Esther personifies a very solicitous, loving, giving, attentive, person that would ease the process and help you create a stress free environment during the beautiful moment of your birth. Just remember it is good to have that friend that you can always rely on! I never though I was going to need a Doula when my midwife told me my husband said will be fine because the midwife is coming with and assistant but when the time came having Esther it was such a blessing we set our minds to have her in all our future births."
~ Florines


Spokane Birth Photographer Reviews, Spokane Photographer Reviews, Coeur d'Alene Photography Reviews, Spokane Maternity Photography Reviews, Spokane Newborn Photography Reviews
Spokane Birth Photographer Reviews, Spokane Photographer Reviews, Coeur d'Alene Photography Reviews, Spokane Maternity Photography Reviews, Spokane Newborn Photography Reviews