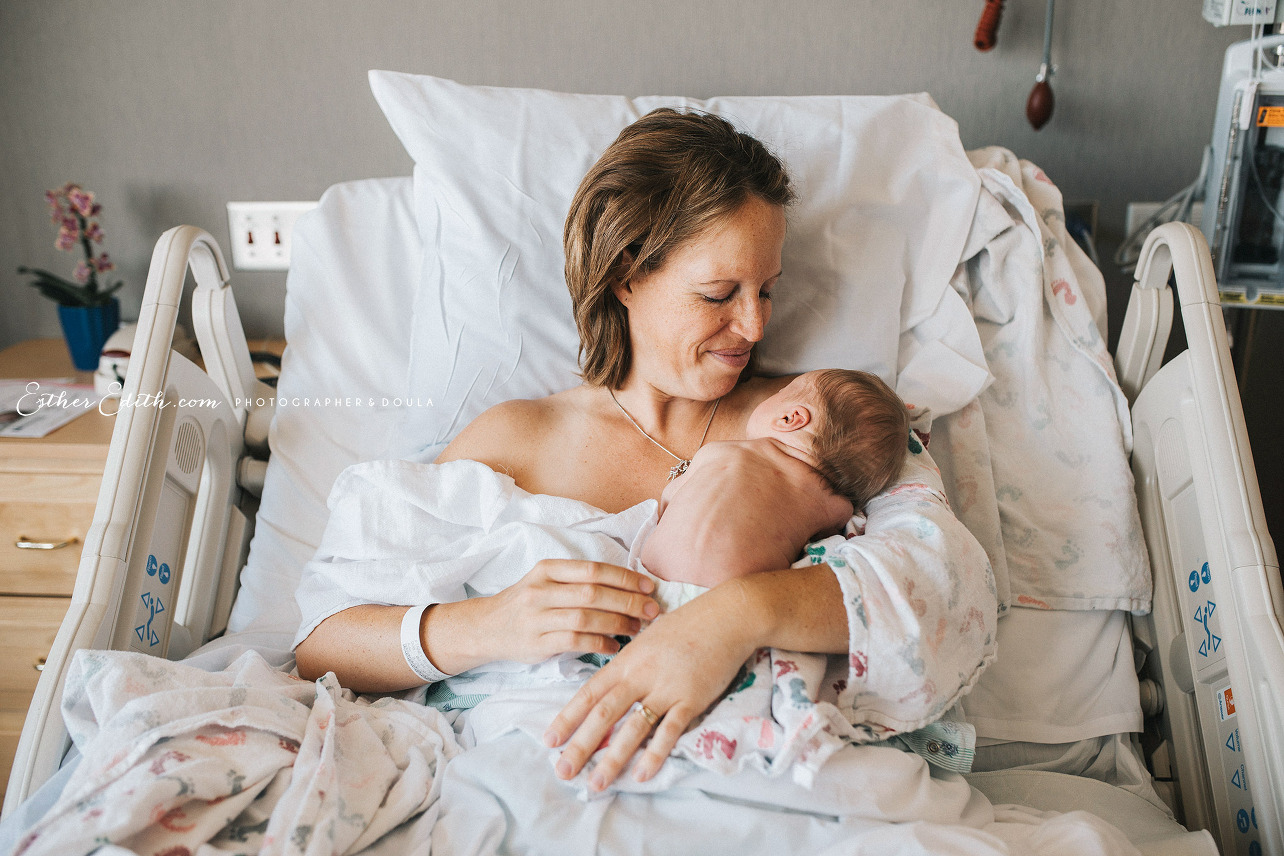 Lifestyle Newborn/Family Photos within 48 hrs of delivery 
As an alternative to labor and delivery photography, you may be interested in capturing your first day of bonding with your fresh, newborn. I offer a one hour session at your place of delivery within the first 48 hours of birth. The session will take place during daylight, (hopefully after you've all had some rest). It's amazing how much a newborn can change in just a few hours! I will help you capture all those fresh details of crinkly feet and fingers, first yawns, first feedings, and I will stay for an hour as you tenderly bond with your precious, new little one. We can also coordinate to include family and friends meeting your babe for the first time; I will be there to capture those earliest memories of joy and love. 
$500

Sessions include edited digital files for online use, as well as prints.
Please contact me for details and to reserve your session.
Return to Information Categories
Please note:
Prices are subject to change at any time. Pricing listed does not include sales tax, and may include a limited number of digital files/products.
Newborn Photography Spokane WA | Newborn Photography Coeur d'Alene Idaho
Fresh 48 Photography Spokane Washington | Fresh 48 Birth Photography Coeur d'Alene ID
Newborn Photographers Spokane WA | Newborn Photographers Coeur d'Alene Idaho
Newborn Baby Photographers Spokane Washington | Newborn Baby Photographers Coeur d'Alene ID