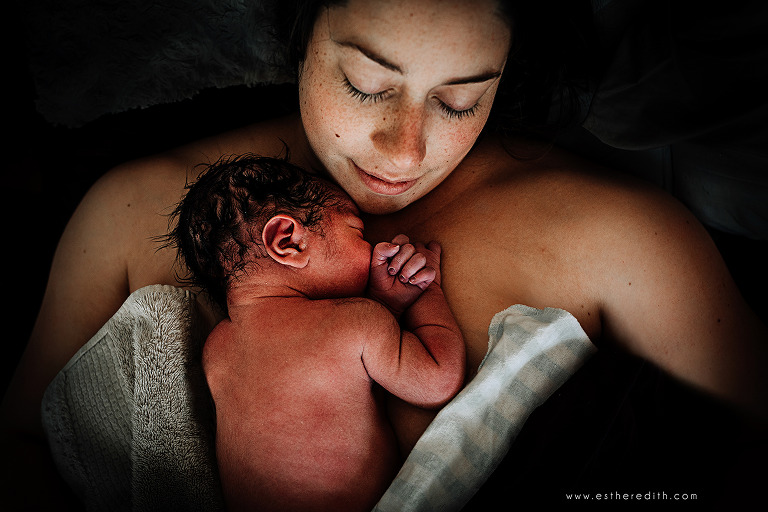 When it comes to newborn photography Minneapolis, you should only hire the best photographer so you have these amazing moments captured that you can look back on for decades. Here are a few reasons you might want to consider investing in professional birth photography.
Five Reasons to Hire a Professional Birth Photographer
Birth photography is growing in popularity, and here are five great reasons for why you may want to consider inviting a professional birth photographer to capture your birth:
1. Gives you the Freedom to focus on giving birth, without worrying about capturing every moment in your memory.
Giving birth usually demands all of our energy and attention. From the intricate fabrication of your baby's wrinkly little hands, to the expressions of awe and joy as you delight in them, your birth photographer preserves these special details for your family, in a beautiful, visual memory.

2.
Allows your spouse to fully support you:

Instead of your partner worrying about taking photos, invite a professional birth photographer to do their job, and to capture your birth event. One of my favorite images to capture is dad's expression when he meets newborn baby for the first time. Your partner can give you his full attention, and be more relaxed and present with you during your birth, while your birth photographer skillfully documents it all.
A professional birth photographer is trained and experienced in how to capture the best possible images for you; from choosing the right angles to the lighting, selecting and choosing the perfect foreground or background using the color palette Adobe, capturing all the small details, and all the time it takes to edit and compile your birth story,
a professional birth photographer is equipped with the necessary tools to beautifully capture your birth story.

(The image to the right was taken late at night, with only one small lamp in the room, but my camera and editing equipment allowed me to capture the moment well enough for this family to remember and cherish for years to come.) Some families to prefer to capture this moment themselves though, but they will make sure they've done their research and read up on reviews/guides like this apsc vs full frame one, to ensure they're fully prepared and can get the best possible shots.

4.

Childbirth is one of the most important events of life:
Every time a baby is born is a miraculous event.

There are no do-overs with a birth. This is the one time your child will enter the world, and it's an event worth documenting. We spend thousands to capture our weddings, not only because it's a special day filled with love, joy, and beauty, but it also marks the event of inviting someone into your family; likewise, your birth is also worthy of being preserved in beautiful, lasting images.
5. Remembering your Birth gives you a refreshed perspective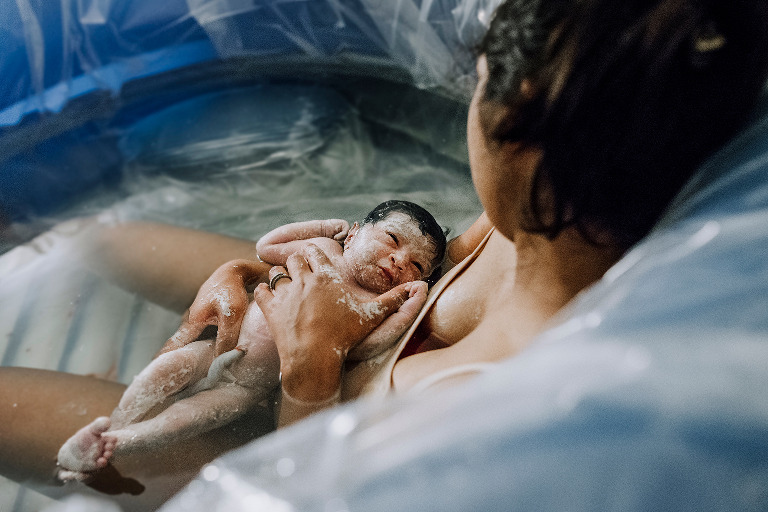 I have to admit: there are some rough days as a parent. During these times, I often look back at my own birth story images, and my heart swells with joy, thankfulness, and refreshed love for my babies. I have no birth photos from our first birth – only vague, faint memories. I regret not capturing it, but my birth photos from our last home-water-birth mean the world to me, and I look through them often, and they help me to remember the miracle of life, to not take it for granted, and to push through the challenges as I did with my birth.
When you Hire Me:
Having given birth myself, I understand the intimacy and vulnerability of giving birth; your comfort is my utmost priority. When we meet prior to your birth, I want to give you the chance to grow comfortable with me, get to know each other a bit, and go over the details of your birth plan. Together, we will brainstorm how I might best capture the process for you.
Birth clients are my top-most priority, which is why from 37 weeks until your birth, I will be on-call for you 24/7. This means that all of my other sessions take second place, I do not plan any travel or vacation, and I prioritize your reserved time. We will stay in touch as you start to go into labor, and I will arrive at your place of delivery when you are moving into active labor. I will stay with you throughout the process, and up to 2 hours afterwards while you and your loved ones bond with your newest family member.
If full birth coverage is not for you, but you really wish to capture those early, post-birth moments, please click here to view information on my "Fresh Baby" package.
 Photographer in Spokane, Washington, Spokane & Coeur d'Alene Birth Photographers


 

Professional photography in Spokane, WA | Eastern Washington Professional Birth Photography
  

Birth Photography Spokane, Birth photographers Spokane Washington and Coeur d'Alene Idaho, birth photos Spokane, Eastern Washington birth photographers, Spokane Valley birth photographers, newborn birth photos Spokane Washington and Coeur d'Alene Idaho, birth portraits Spokane, birth photographers Spokane WA, Spokane midwives, The Birth Place Spokane WA, Spokane bloom birth, homebirth photographers Washington State, water birth photographers, newborn birth portraits, baby birth portraits, labor and delivery photos spokane, hospital birth photography, Coeur d'Alene Idaho birth photographer, Birth Photographer Washington: Spokane and Coeur d'Alene birth Photography | Birth Photography | fresh 48 Photography | post birth photography | Eastern Washington | Idaho Photographers | Spokane, WA, Spokane valley, WA | Coeur d'Alene, ID | CDA birth photographer, Coeur dalene, Coeur d alene birth photography, Post Falls, ID | Rathdrum, ID | Airway heights | Chattaroy | Cheney | Colbert |
 Country Homes | Deer Park | Dishman | Elk | Fairfield | Four Lakes | Green Acres | Green Bluff | Latah | Liberty Lake | Medical lake | Marshall | Mead | Millwood | Newman Lake | Otis Orchards-East Farms | Plaza | Rockford | Spangle | Town and Country | Opportunity | Trentwood | Tyler | Valleyford | Veradale | Waverly | Washington Birth and Fresh 48 Photographer, Spokane County Photographer and Doula, Birth Doula, Doula Services, Spokane Washington Doula, Spokane Washington and Coeur d'Alene Idaho Doula, Postpartum Doula Spokane and Idaho, Breastfeeding Photographers in Washington State, Spokane Washington and Coeur d'Alene Idaho Breastfeeding photography, Babywearing photography in Washington and Idaho, Babywearing photos Spokane Photographer, Spokane Washington and Coeur d'Alene Idaho Photography, Midwives – Bloom Spokane Birth Photographer, Birth Center Photographer for Labor and Delivery, Childbirth Services Birth Photography, Babycenter Spokane Birth Photos, fresh 48 Spokane Hospital Birth Photography, Homebirth Spokane and Idaho home births photography, Newborn Lifestyle Photography Spokane, Idaho Newborn natural photos, unposed lifestyle photography, fresh 48 photographers Coeur d'alene Idaho, Spokane Washington fresh 48 photos, Spokane Births, Birth Spokane, Giving Birth in Spokane WA, rent water birth pool Washington Spokane, rent birth pool idaho