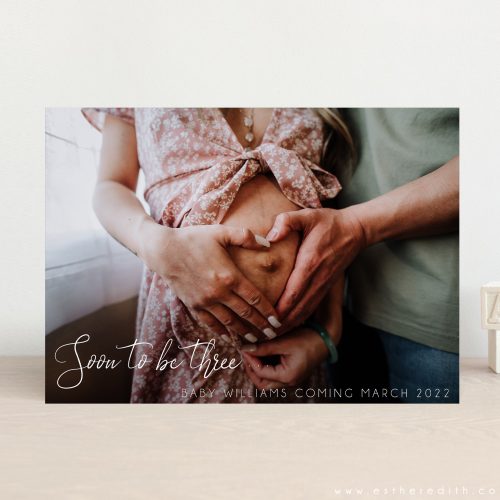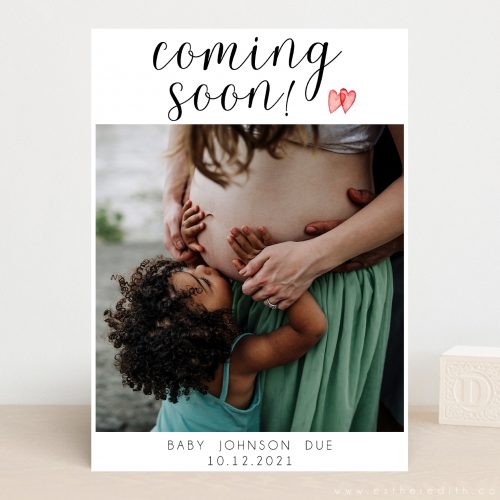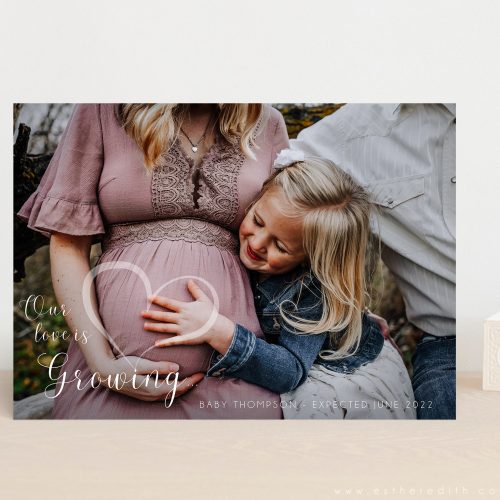 $157.00
Personalized Pregnancy Announcements to send to family/friends. Set of 50, 5×7 high quality pregnancy announcements.
I have access to a plethora of fonts, layouts, and unique designs so email me the image and text you wish to use, and we can work together to customize your Pregnancy Announcement Card for you! ($10 coupon available if you use an image from a session reserved with Esther Edith this year.)
If you are interested in reserving a Pregnancy Announcement/Maternity Session with me, please view session options here, and contact me to reserve your session.
Description
50 5×7 custom Pregnancy Announcements.