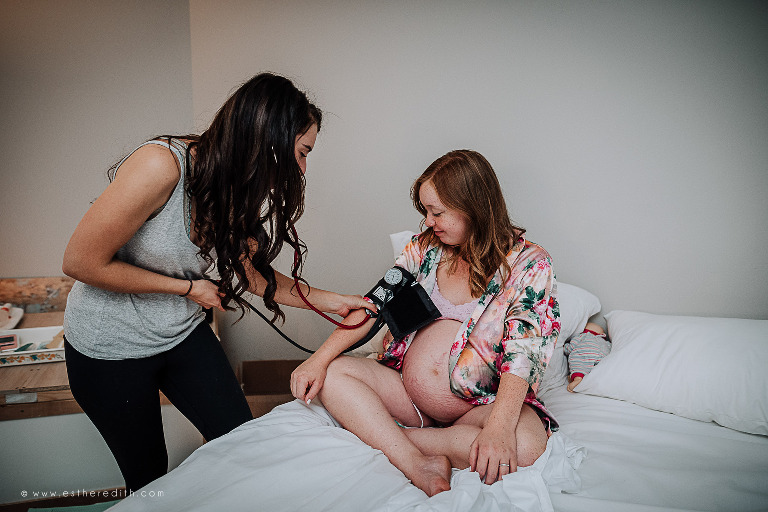 "VBAC was a new term to me. All I knew was how badly I wanted — needed to have a successful one. In almost 42 weeks of pregnancy, of course fears came and (most importantly) went, but doubts stayed away completely. God gave me such peace.
I needed this — for myself, for the health of my baby and any in the future. For peace of mind, and confidence in my body. Every fiber of my being NEEDED THIS.
And after something like 42 hours of the most grueling and rewarding journey in my life, in the comfort of our home, I did it. WE did it. (We, being myself, my precious baby Sage, my husband and his superhuman strength, and a group of the most amazing, strong women I've ever met.)
When your day to bring new life into the World comes, make sure whoever you choose to be near is supporting you, keeping you informed, speaking up for you, encouraging you, helping your focus, and bringing absolute peace into your birthing atmosphere.
Just breathe, mama — 'Perhaps this is the moment for which you have been created.'" ~ Destiny Anselm, the VBAC Birth Story of Sage.