You've probably seen a few sneak peeks of this amazing birth on my Facebook page… I am honored to share the full story with you here. Christina graciously wrote out her birth story below, and the photos follow. Enjoy!
"My water broke at 12:30 am on a Friday morning at 38 ½ weeks. I was so irritated, this was my second baby and the odds of an early rupture of membranes are low to begin with not to mention this happened with my first baby too. Fortunately, since I had been a bit worried this would happen, I had spoken with my midwife about what to do if it did. Labor didn't start at all so I just put a towel on the bed and went back to sleep after texting my Mom.
In the morning I texted Esther and my midwives and let everyone know my water had broken but nothing was happening yet. My Mom was planning to be there for the birth with me and was traveling from out of town so even though I let her know I was making no progress, she headed my way. My husband, my amazing support person, took the day off work just in case.
I was a bit worried since I had a hospital birth before this with basically the same progression…water breaks first, labor doesn't really start, induce and worry a lot about whether or not the baby is okay. I talked with my midwife and she came to listen to baby's heartbeat and check on me. Everything looked good! I was in good spirits and kept trying to think of everything I could do to induce labor. Terri, my midwife told me to just take it easy and not worry about inducing, things would happen when the baby was ready to come.
I waited, and waited, and waited, and waited some more. I did chores and went shopping. I got everything ready and my husband aired up the pool and got the hose ready to fill it. My Mom and my husband watched my older son while I tried to rest or finish the last few things needing done. I ate good food as much as I could and tried to keep my mind off things. All day my water leaked.
Friday night I was sure something would happen but nothing changed. I just leaked water through the night and on through Saturday with the same pattern. I tried walking and checked in with my midwives and Esther just to keep them updated. Esther was wonderful and came over to show me some techniques to help with contractions. I had contractions off and on all day Saturday but none really became consistent. Saturday evening I lost part of my mucus plug and sometime in the night I felt things shift and change and knew it wouldn't be much longer.
Sunday I began to get more consistent contractions so we sent my older son with a friend who would watch him while I had the baby. He stayed with her all day. I kept eating and drinking water and working to stay positive while I waited. Toward the evening I went for a walk with my husband. When we got back my labor FINALLY began! I started getting contractions 5 min apart of less consistently. I texted Esther and she came and helped me decide to go ahead and send for the midwives. I feel like I just got into this zone with each contraction, breathing my way through it, not thinking about what was to come.
For a couple hours the contractions were pretty bearable and I would laugh and talk in between. I spent some time in the pool but it was too hot and I had to cool down since baby was getting too warm and so was I. Around 11:30 pm my contractions were so close together and I was hurting so bad the midwives thought I was close to having the baby so we did a vaginal exam. It turns out I was only dilated to 4 cm at the time and definitely not ready to have him yet. The midwife, Annabelle, didn't tell me where I was at, she just said I wasn't quite as far along as I thought and everyone kind of cleared the room.
Around that point the contractions were so intense anything seemed to set them off. Checking with the Doppler for a heartbeat from the baby would start one, my husband shifting in the pool behind me would trigger another one. If I moved from the pool to another position I would get one right after another. All my labor was right in the front of my body and nothing but being in the pool learning back on my husband seemed to help. I couldn't have anyone touch me and I'm pretty sure I may have yelled at my husband and Esther when they tried.
Esther helped so much with keeping me calm even though the contractions were so intense. She and Annabelle helped me to remember to get into a calm state so I could relax between the contractions. After my check and finding out I wasn't dilated enough, I sat in the pool against my husband. I would fall asleep between contractions and wake up again as the pain ramped up over and over. It felt like hours and hours and I began to think I couldn't do it. Esther looked me in the eye while I was saying "it hurts, it hurts" through a contraction and reminded me to speak affirming words. My husband kept whispering in my ear, "you are strong, you can do this." I listened. I couldn't do anything else.
I had finally moved onto the bed and it was just so uncomfortable I was saying I couldn't do it. That is about the time we know a baby is close to coming. Sure enough, all of a sudden I felt like I needed to push. I have never felt such an overwhelmingly powerful urge in my life. I could not have stopped it if I tried. I tried pushing on the bed leaning on the ball but I felt I couldn't get enough leverage so I moved to the birthing stool. I loved using the birthing stool! It took me a couple pushes to really engage with what my body was doing. I'm such a vocal person so I'd been moaning through my contractions for hours. These pushes I literally roared my way through. I'm sure the neighbors wondered what was going on in there!
I lost track of how many times I pushed but at one point Annabelle had me reach in and feel my baby's head. It was so soft and surreal and I was so ready to have him in my arms. When he crowned Annabelle told me to do some small pushes. I tried, I really did, but my body took over and bore down in a full on push that shot the poor little guy down Annabelle's arm and onto the floor. My husband was there helping to catch him as well and he picked him up, unwrapped the cord from around his neck and handed me my beautiful baby boy! I was in total shock. The whole thing was done and he was here! I held him to my skin and marveled at all his hair. We moved to the bed and snuggled with him skin to skin. The umbilical cord stayed intact until after I delivered the placenta, then we cut it and I headed to an herbal bath while Eric held our son close.
I couldn't have asked for a better birth or a better team. Esther, my husband Eric, and my midwives gave me the support I needed to have the birth I wanted. My recovery as been so amazing and the ongoing support is incredible. This is how it's supposed to be. I would do it again with this team in a heartbeat!"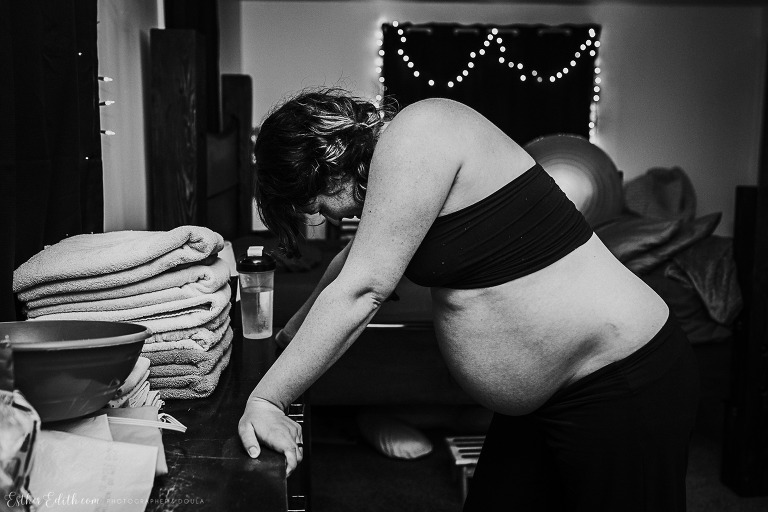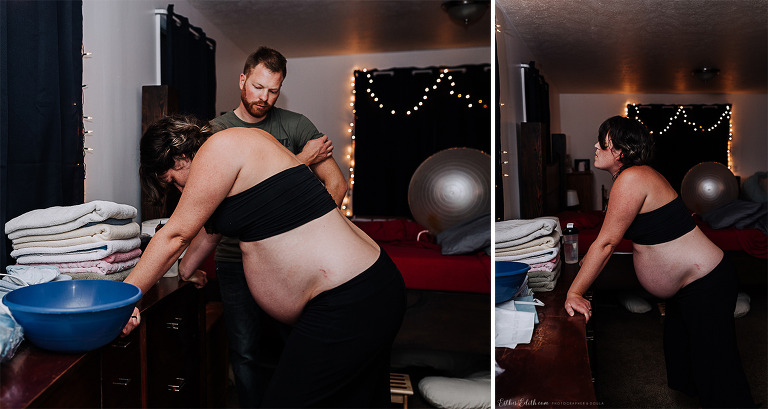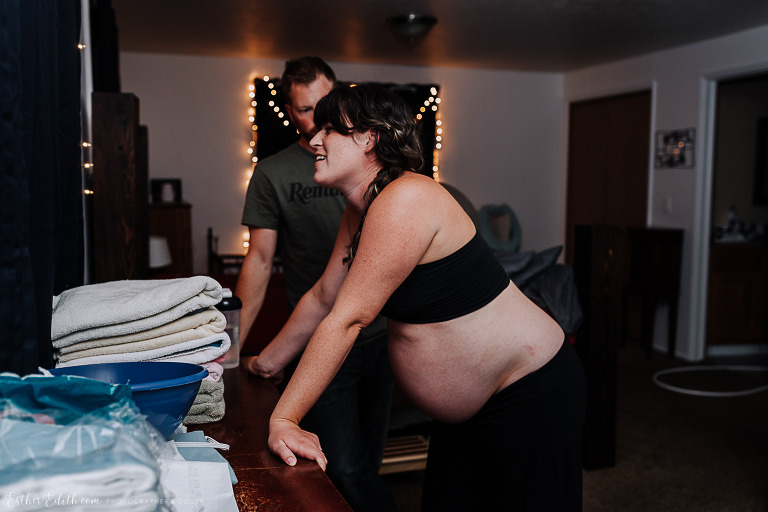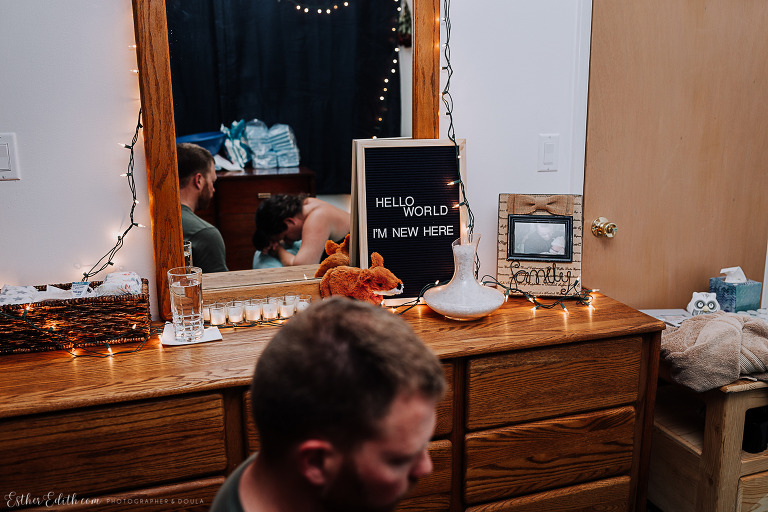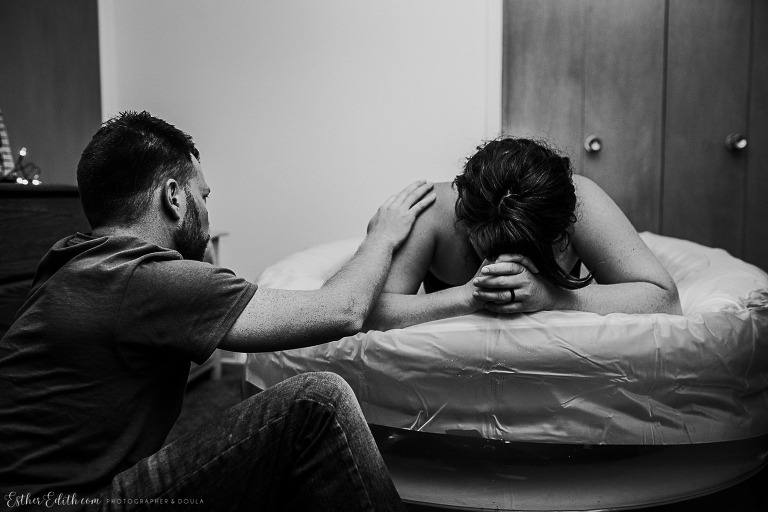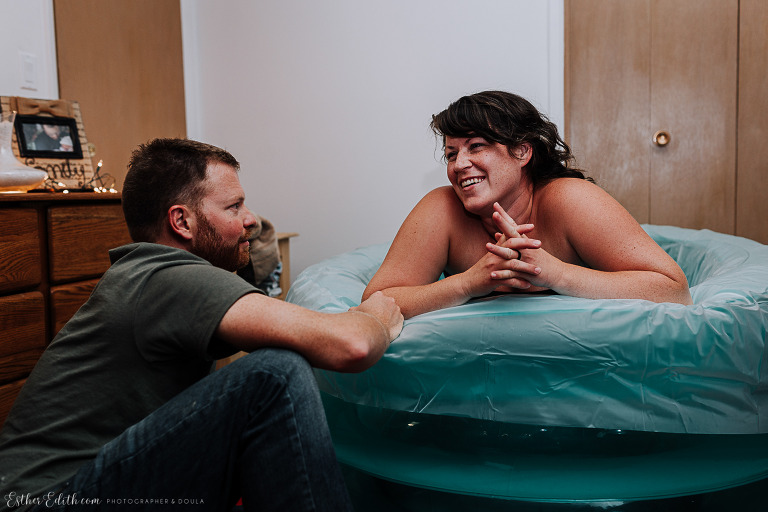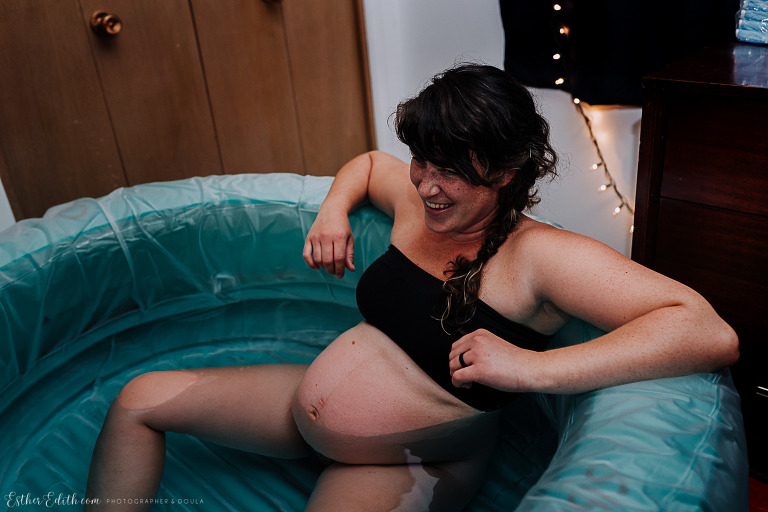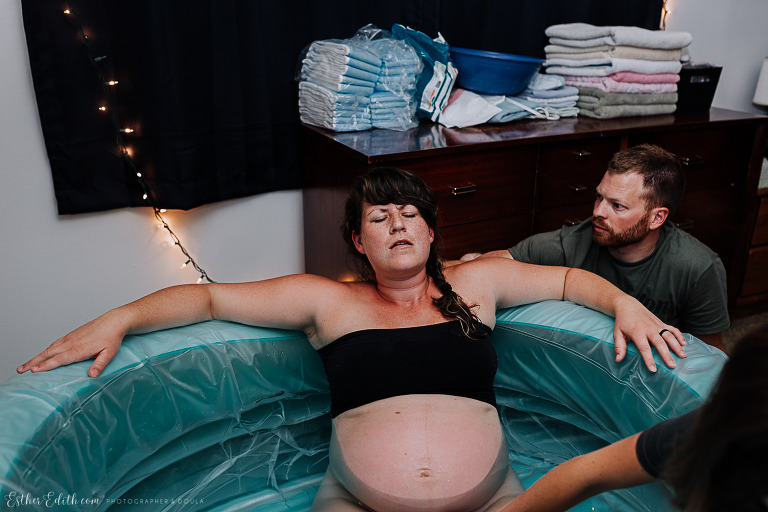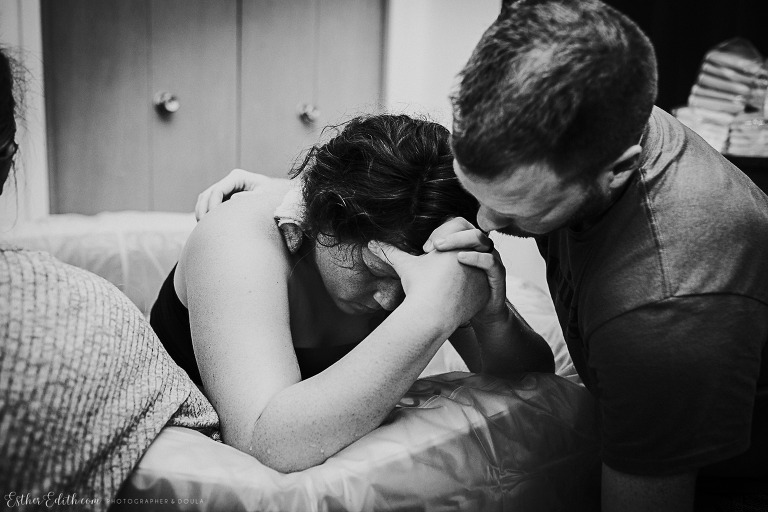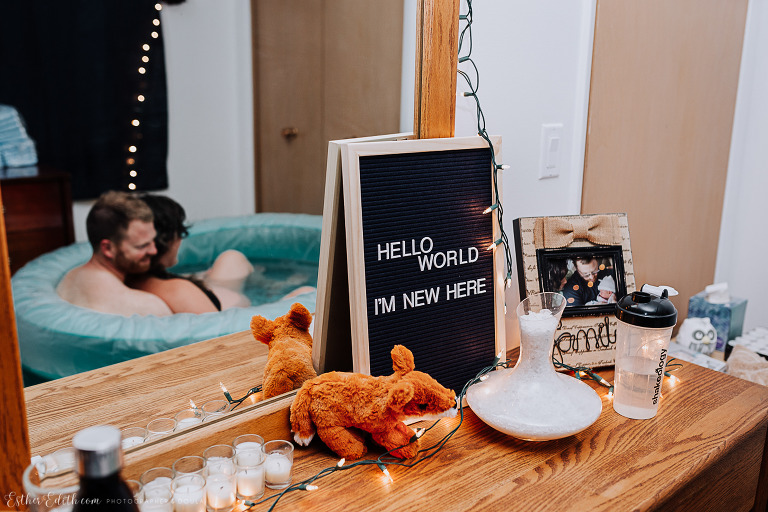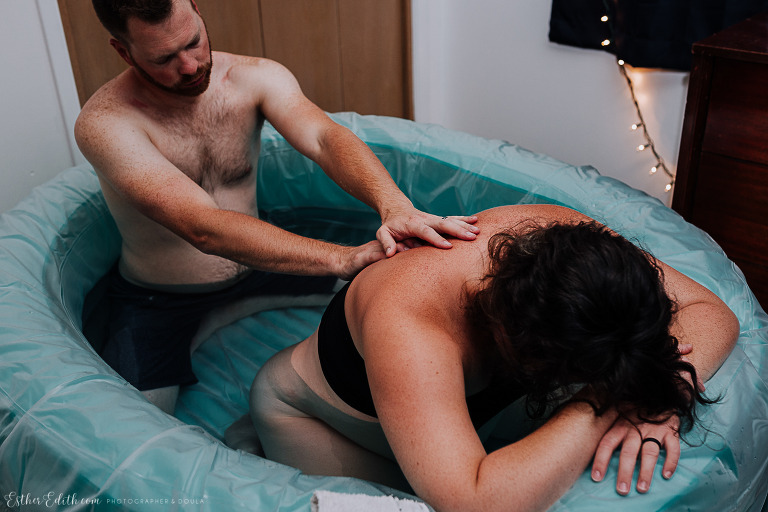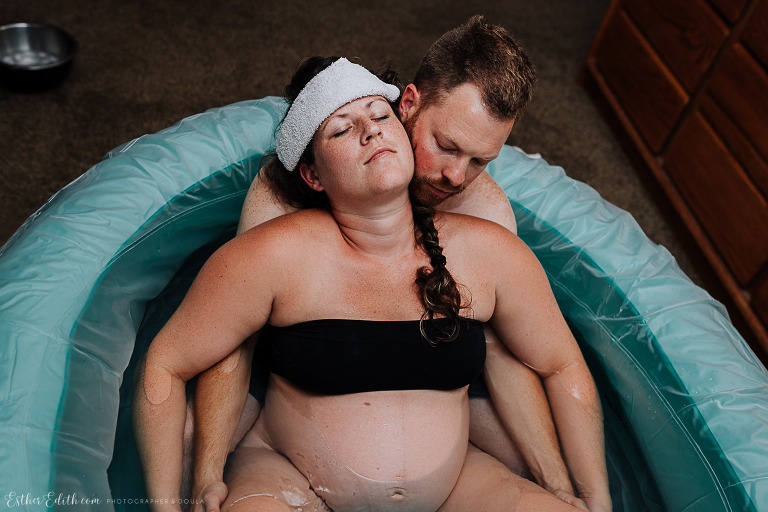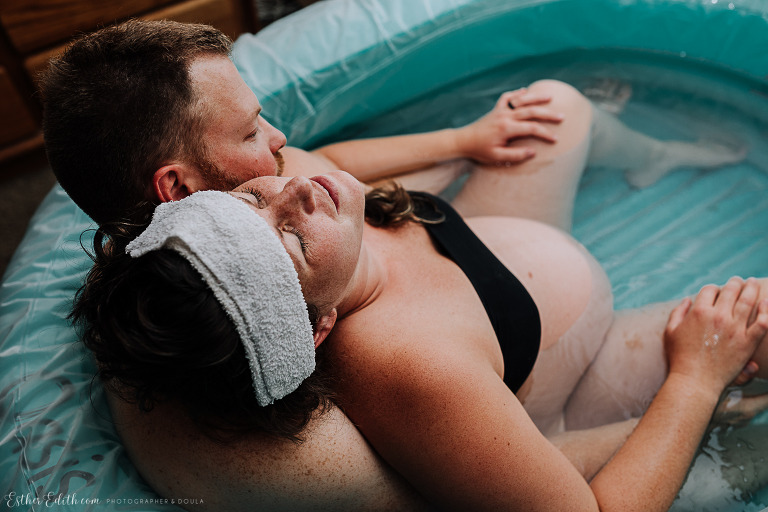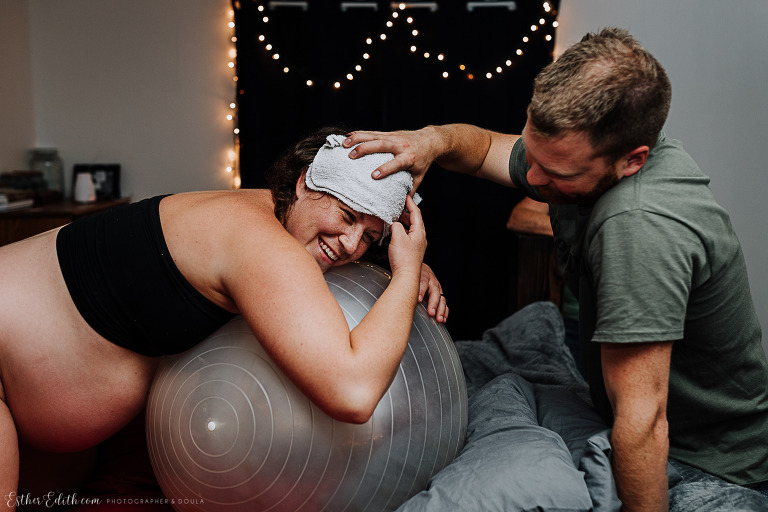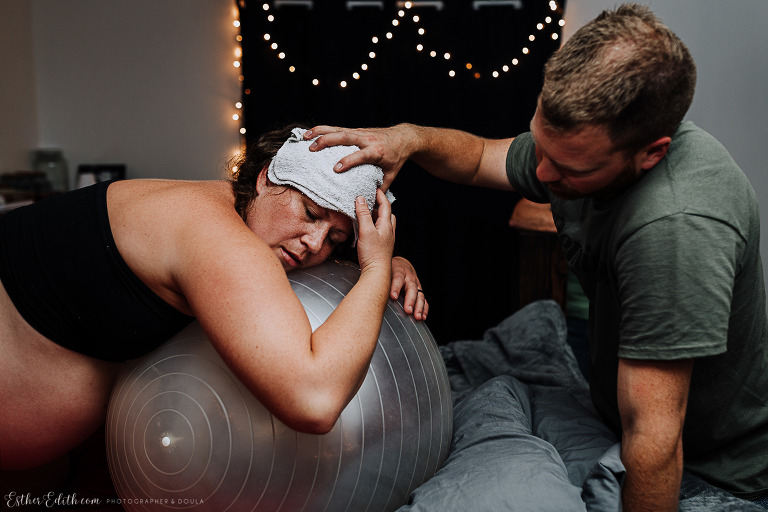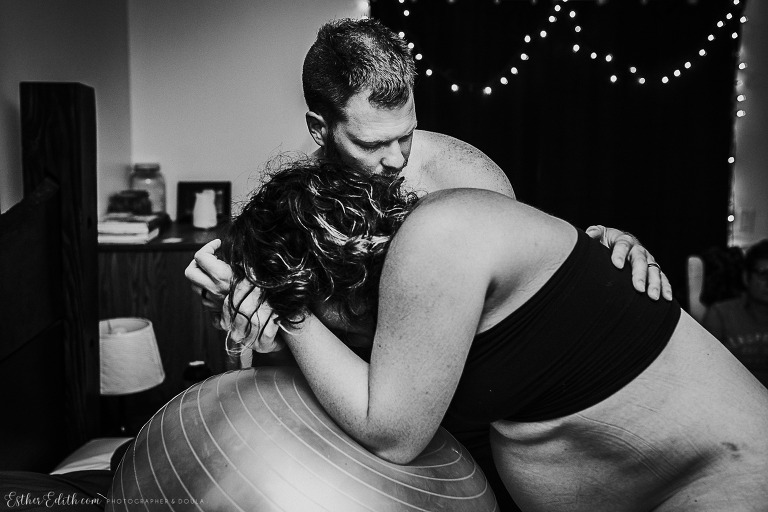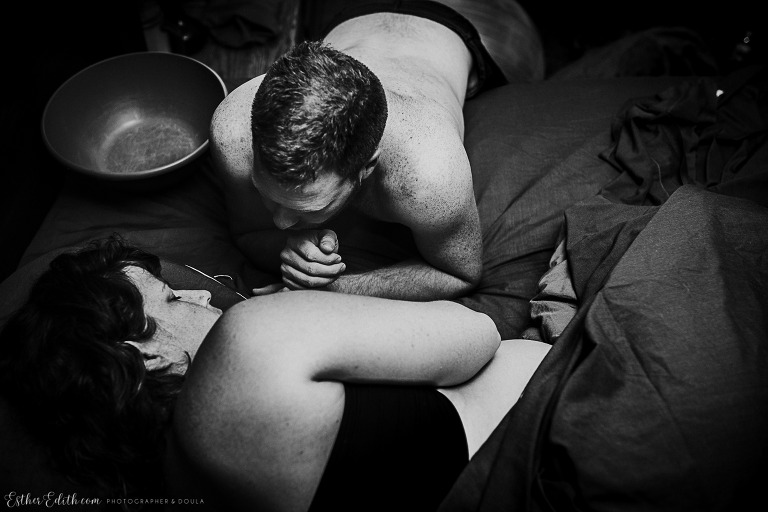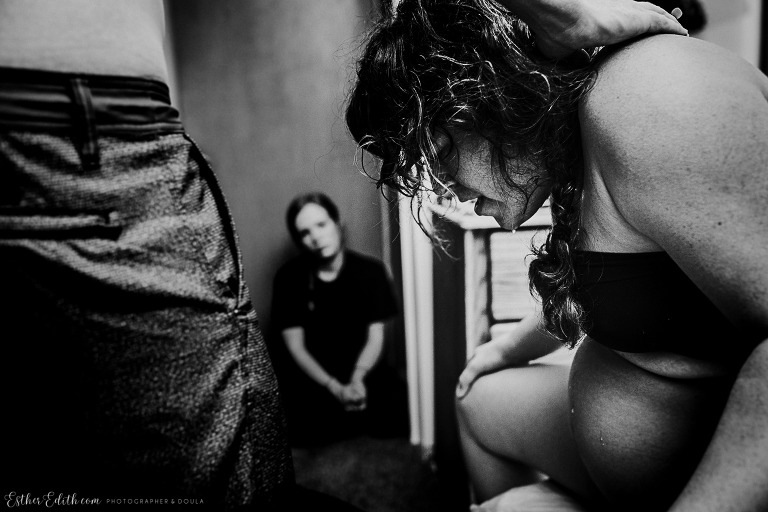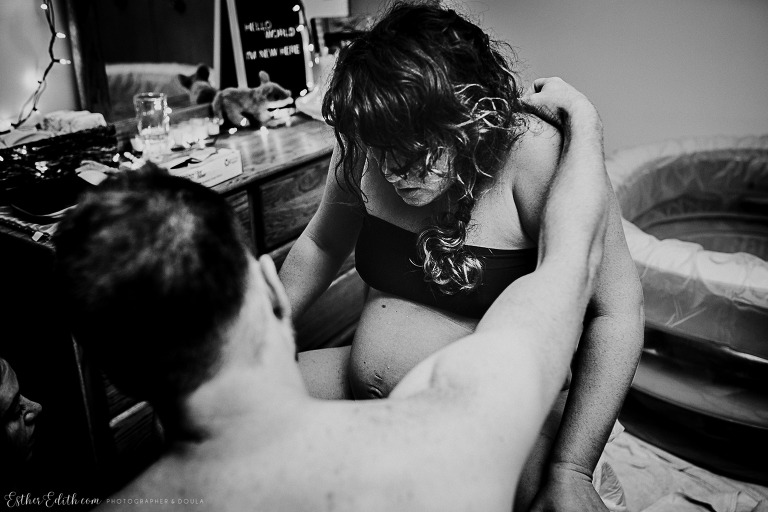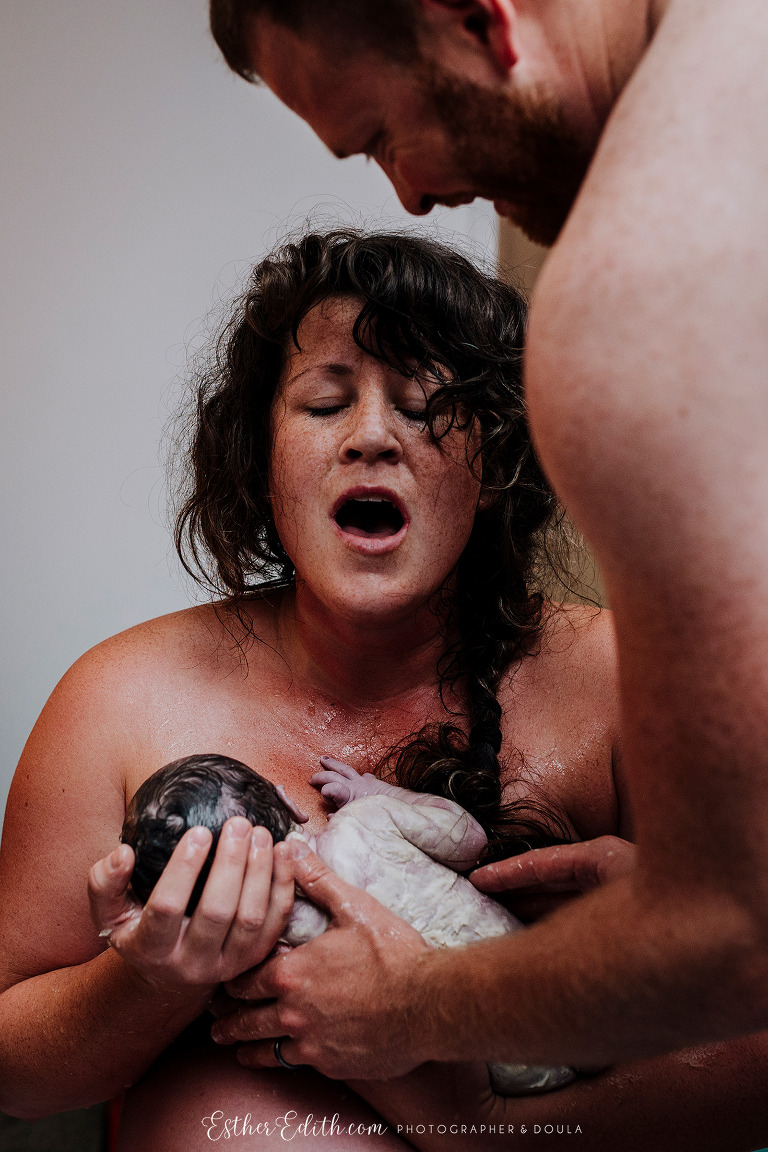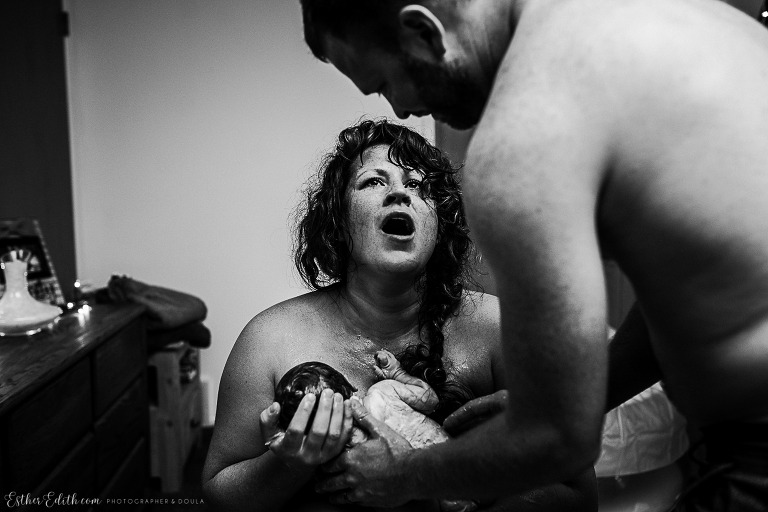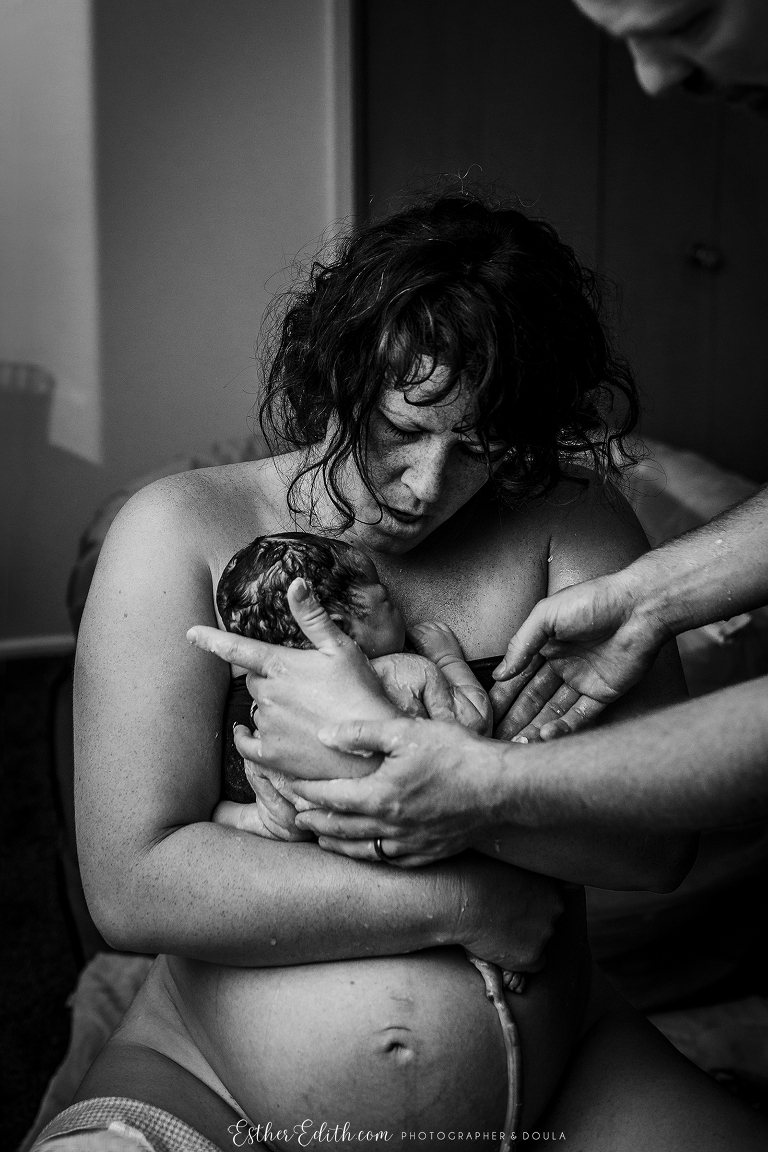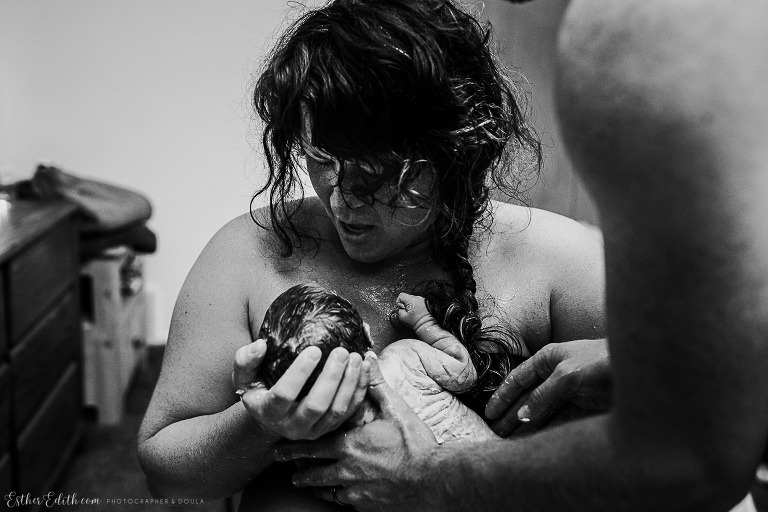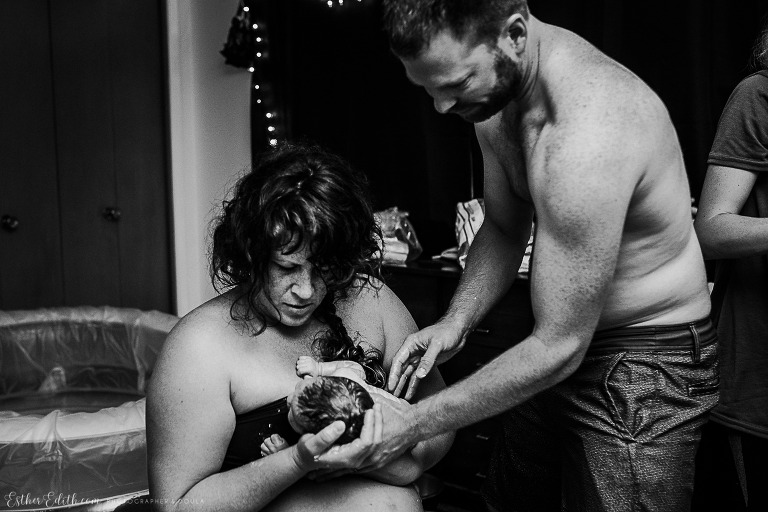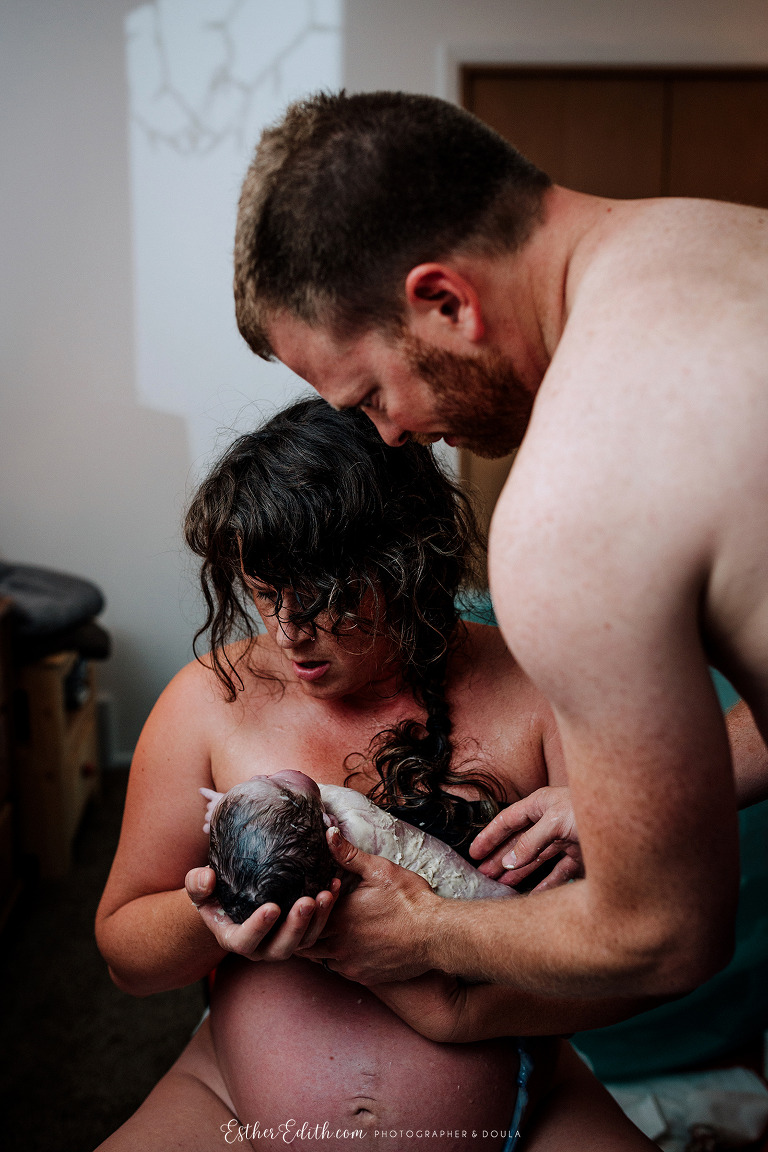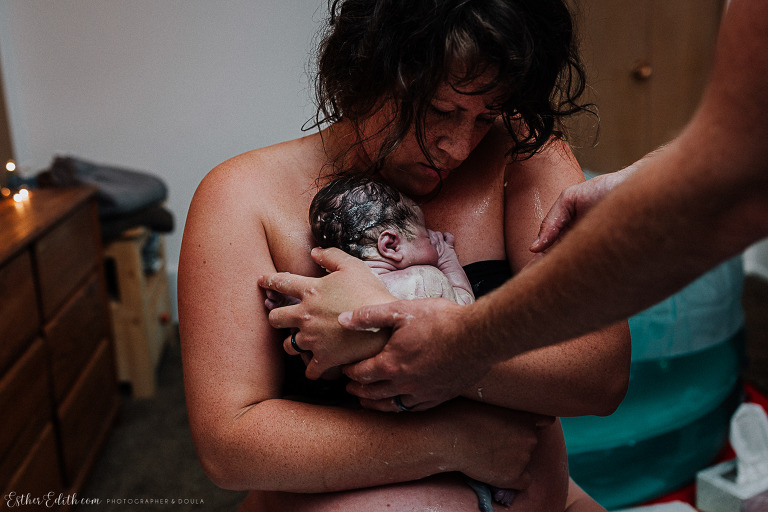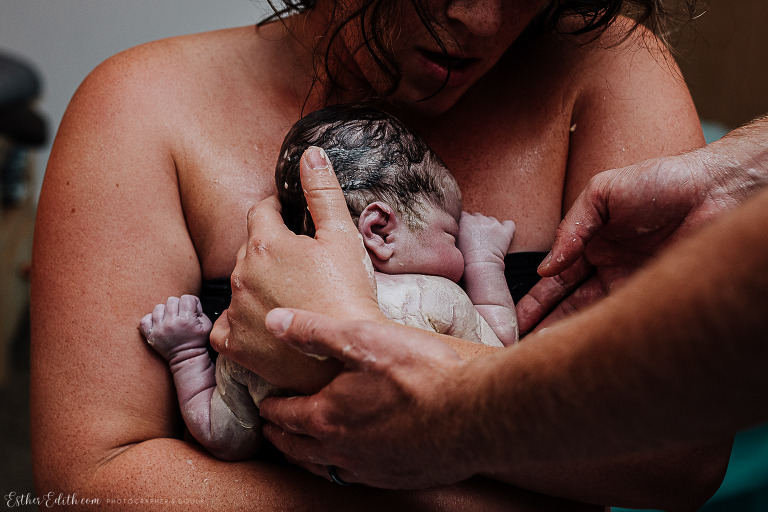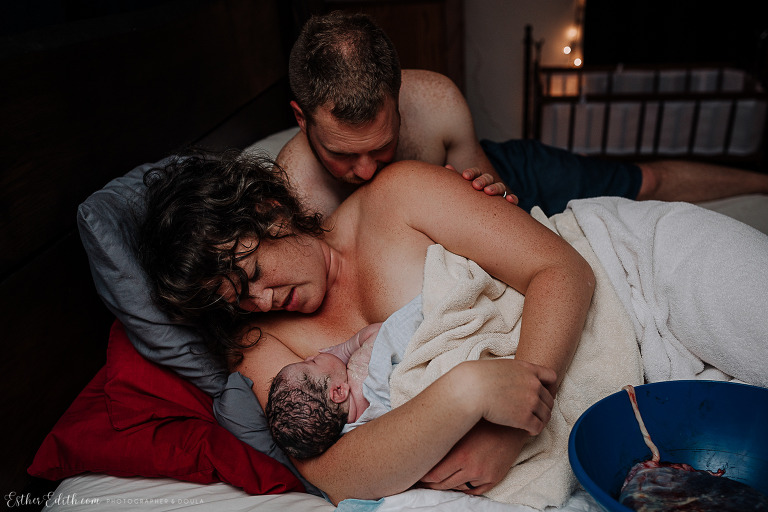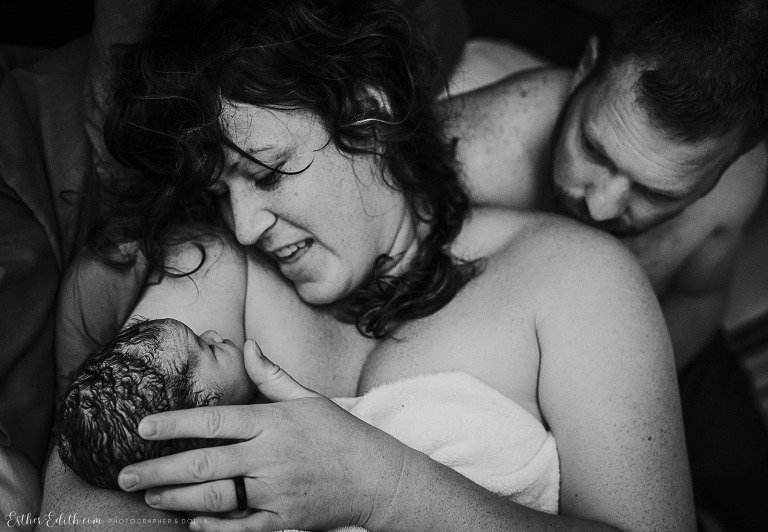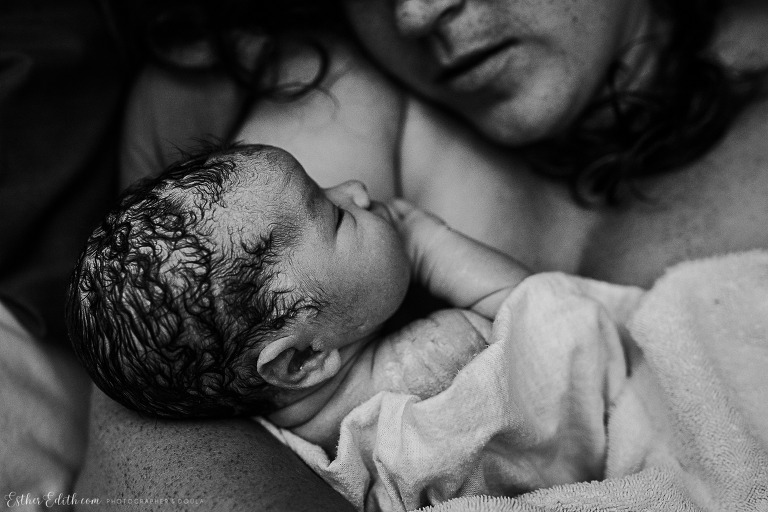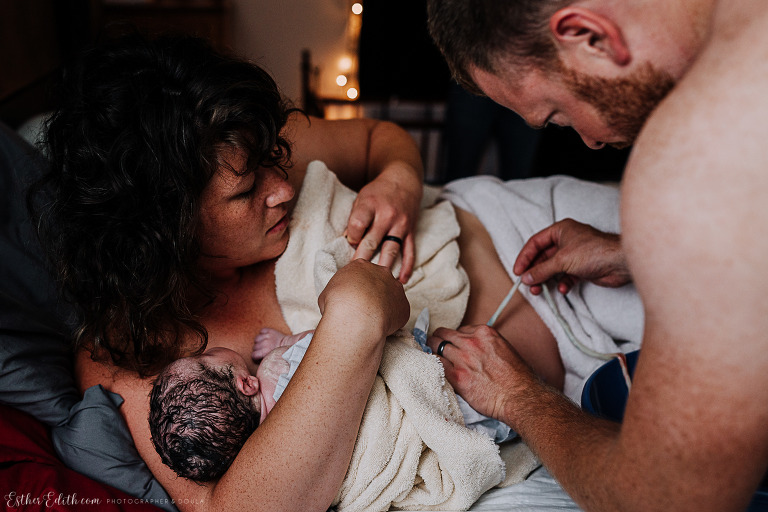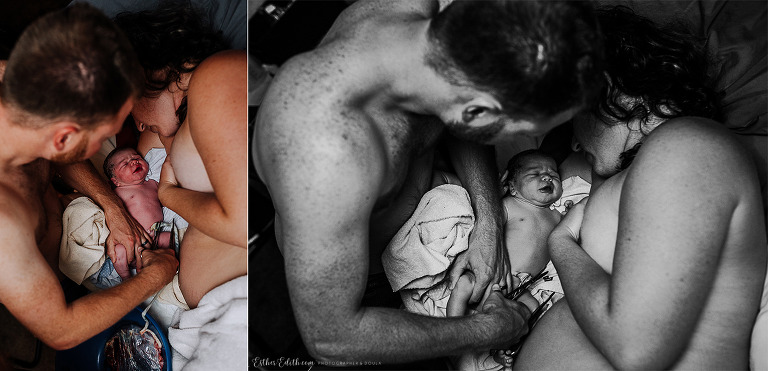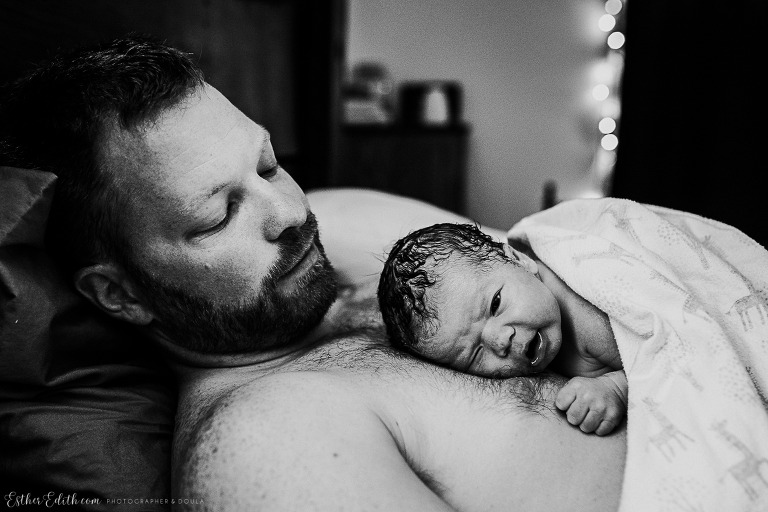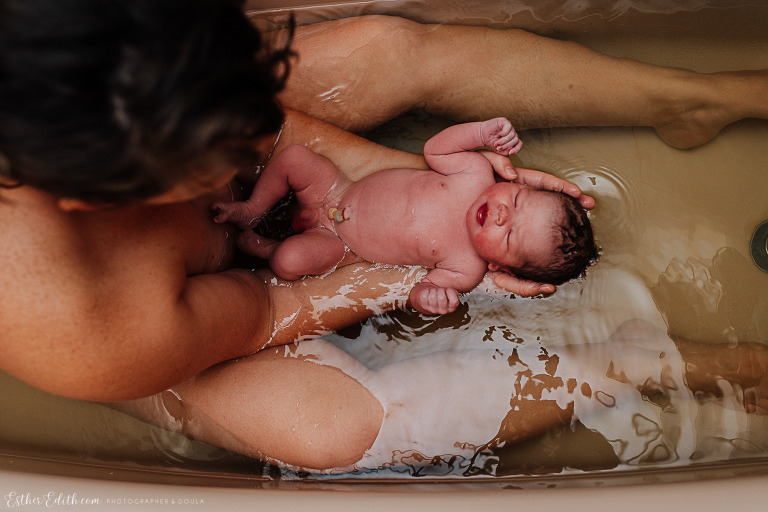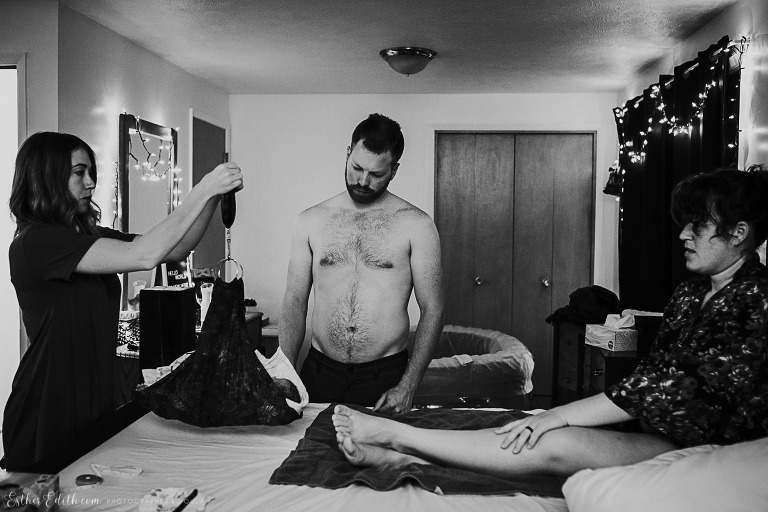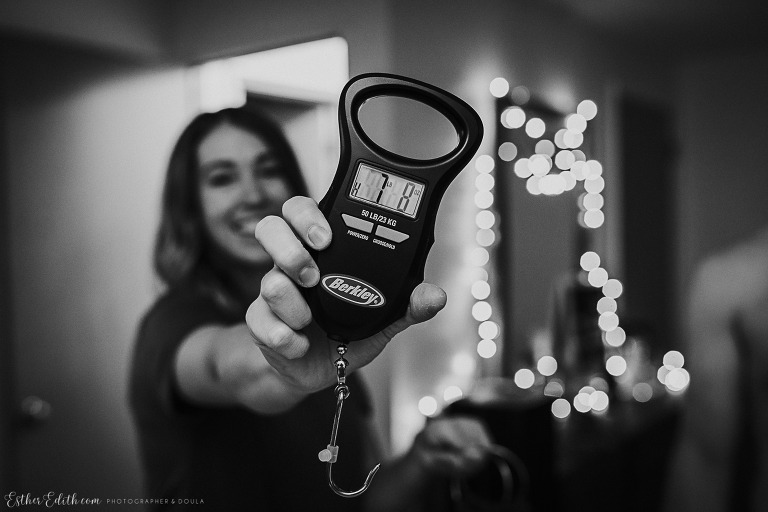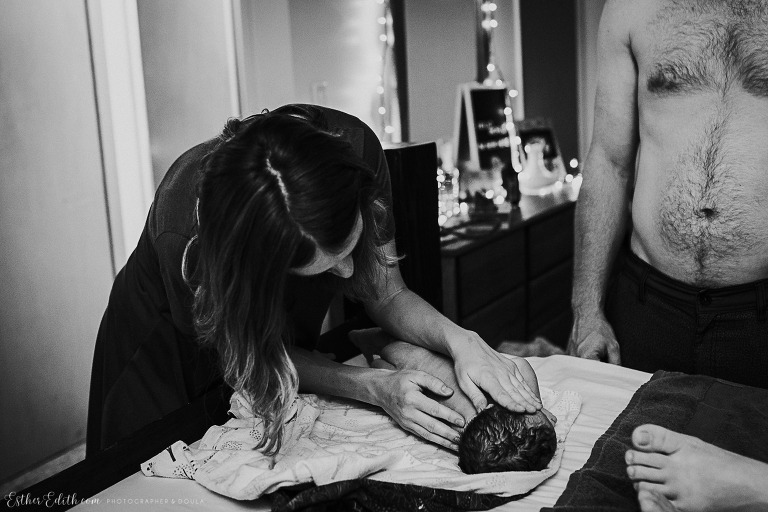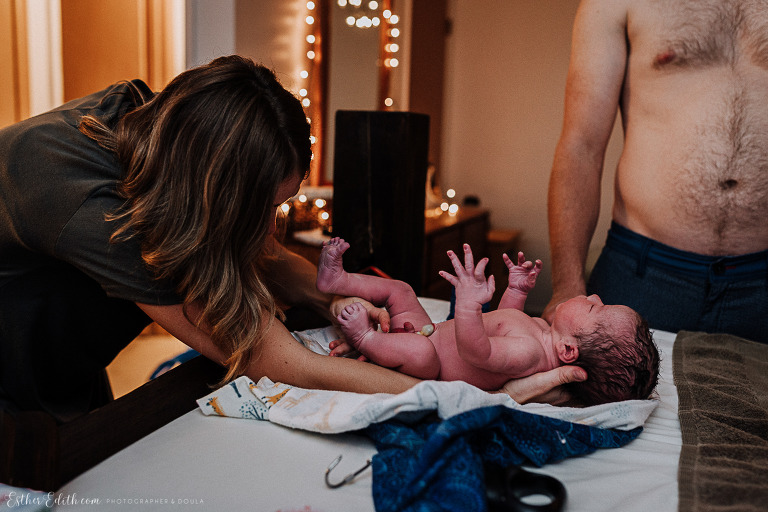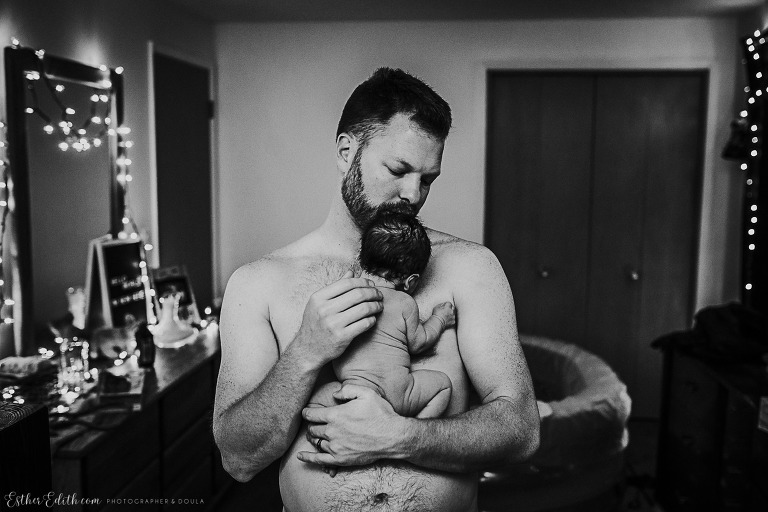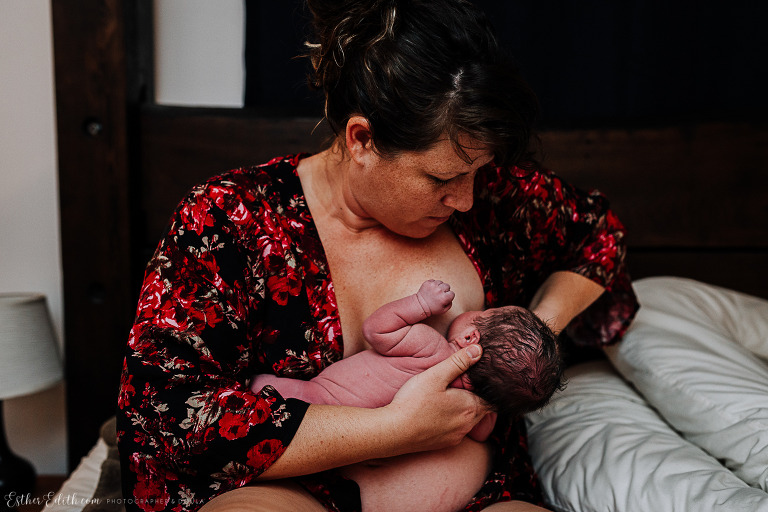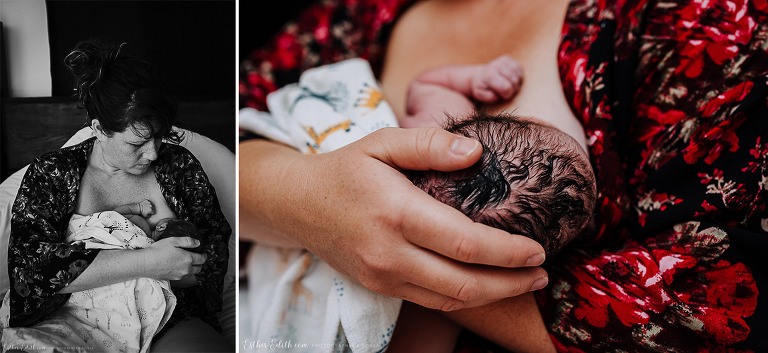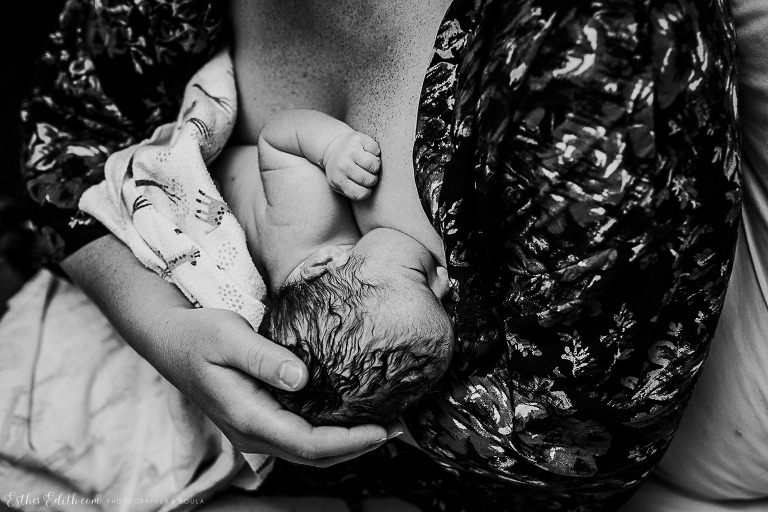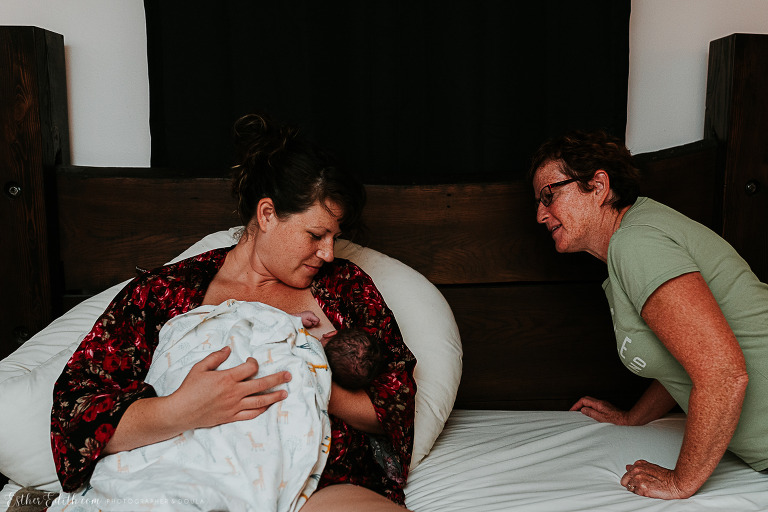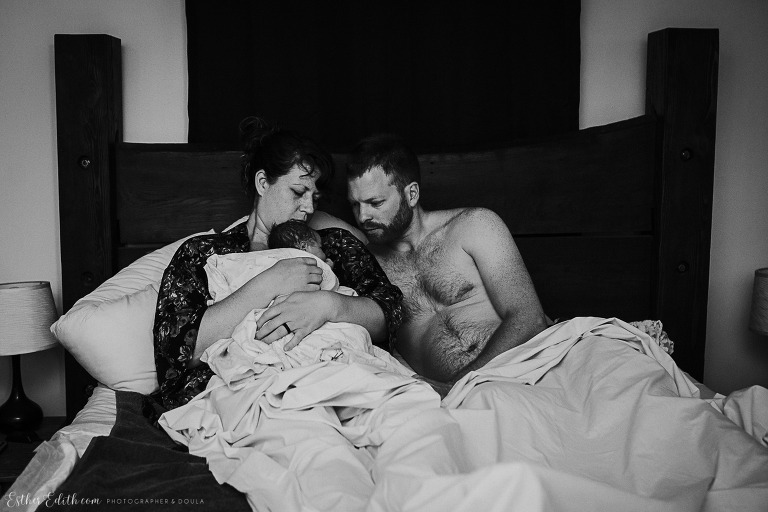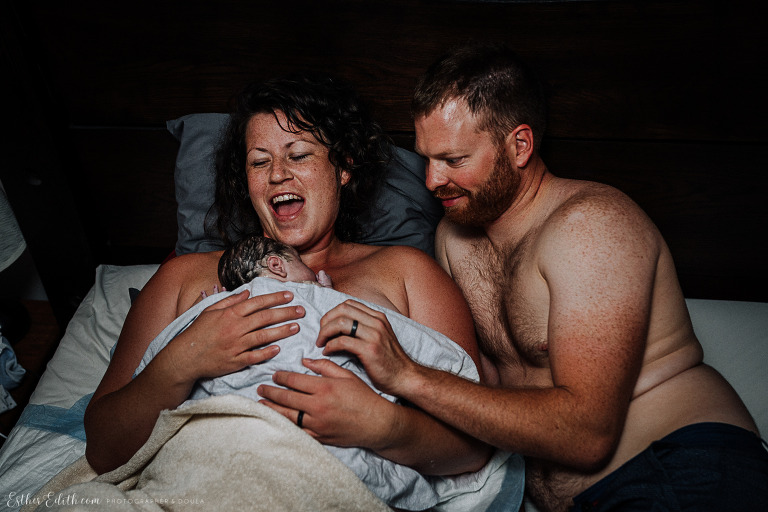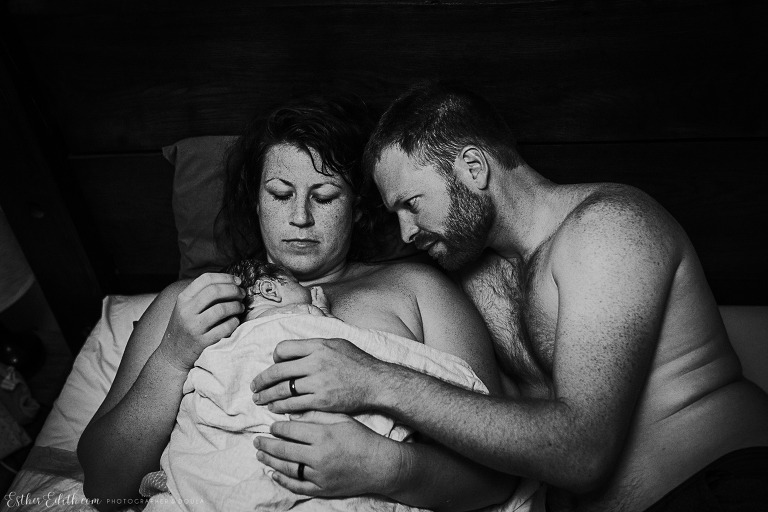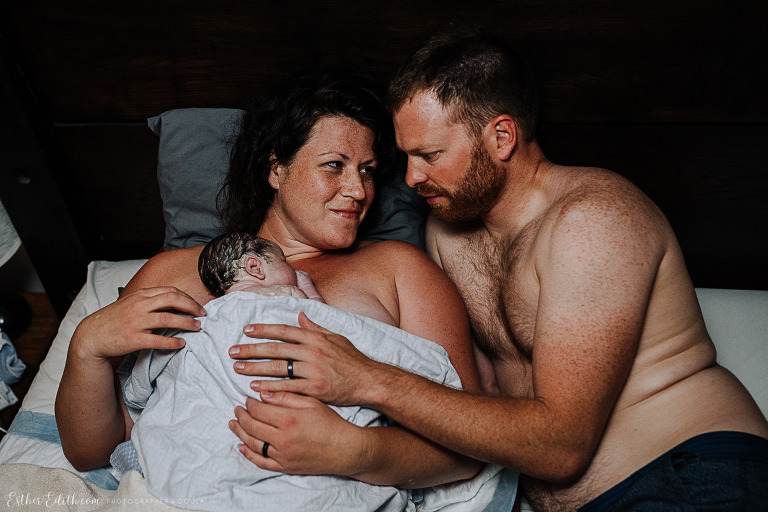 .
Home Birth Photography Spokane WA | Spokane Birth Photographers, Coeur d'Alene Idaho Births | Spokane Pregnant | Home Birth | Spokane Waterbirth water birth | Spokane homebirth | spokane home birth | Coeur d'alene Home birth| CDA homebirth | Idaho homebirth | Cheney Washington home birth| Spokane birth center | home birth photography | water birth photography | Spokane natural brith | Spokane home birth midwives | Coeur d'alene midwife | Spokane River Midwives home birth doula | Newborn Birth Photography Eastern Washington | Birth Photography North Idaho | Birth Photographers Spokane WA | Birth Photographers Coeur d'Alene Idaho | Maternity Portaits Spokane | Natural Light Photography Spokane | Indoor Lifestyle candid Maternity Photos | Maternity Family Photographers Spokane