The day your baby is born, your life changes. Forever. This day is just as important as your wedding day! You may have hired someone like this Boston Maternity Photographer to capture you while you were pregnant and waiting for your new arrival, and you likely also invested in a professional photographer to capture the special moments of the birthday. My clients have described the day they gave birth as "Life-changing," "The hardest thing I have ever done, and of which I am the proudest," "One of the most important days in our lives. It bonded my husband and I in a new way."
No iPhone image can do justice to this special day for your family; this is a day to be documented for you by a professional. Only they would know how to capture this beautiful day. Moreover, they will have the necessary skills and specialized tools like a detachable camera flash (which can be sourced from the likes of https://serp.co/best/detachable-camera-flash/), zoom lens, and lighting kits that can capture the best moments of the special day.
To be honest, I often hear, "We're really interested in birth photography… but we might just have a friend take photos to save money." Or, "My husband doesn't get why he can't just snap a few shots between the birth…"
With permission, my clients have allowed me to share a few of the photos that were taken by family/friends at the same births that I attended as their professional Birth Photographer and/or Doula. Thank you to each family for trusting me to be a part of your birth, and for allowing me to share these images in the hope of illustrating the value of hiring a professional birth photographer. If you haven't already done so, please read my post on Five Reasons to Hire a Birth Photographer: "A birth photographer is trained and experienced in how to capture the best-possible images for you; from choosing the right angles, to the lighting, to capturing all the small details, as well as all the time it takes to edit and compile your birth story, a professional birth photographer is equipped with the necessary tools it takes to beautifully capture your birth." If you have found a few people that you think may be worth hiring, but are not sure who to pick, before making a decision, it may be in the interest of you and your family to do some more research into each photographer and learn more about what they can offer in terms of their skills. Anyone can take a photo, but not everyone can do it well. This is why if you are going to go down this route the person you are intrusting to take your birth photos must do their research and practice way before the day arrives. They should obviously be learning the basics so that they can develop a foundation this would be things like how to use a camera and which camera they should invest in before they go into the technicalities of becoming at least a good photographer.
I am truly passionate about my job; I invest my heart and soul into my photography. I am beyond honored each time a family entrusts me to capture their birth story.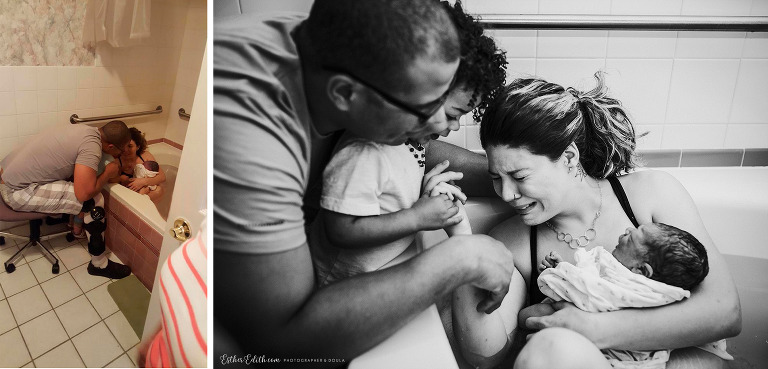 One of my favorite images to capture postpartum is the first embrace between dad and baby. The last thing a mother wants to do right after giving birth is making sure that moment is documented; often, by herself! I anticipate this important moment, and I intentionally capture it from multiple angles.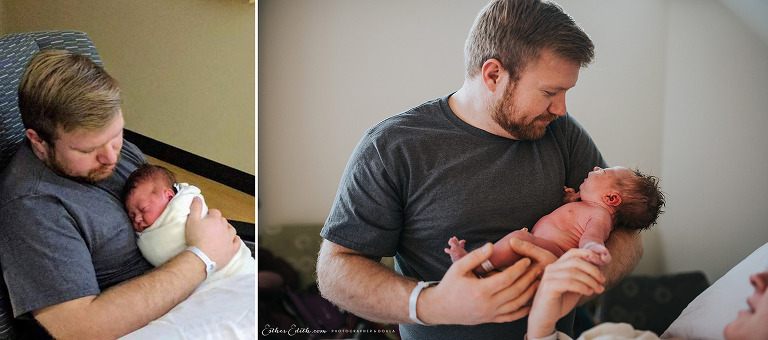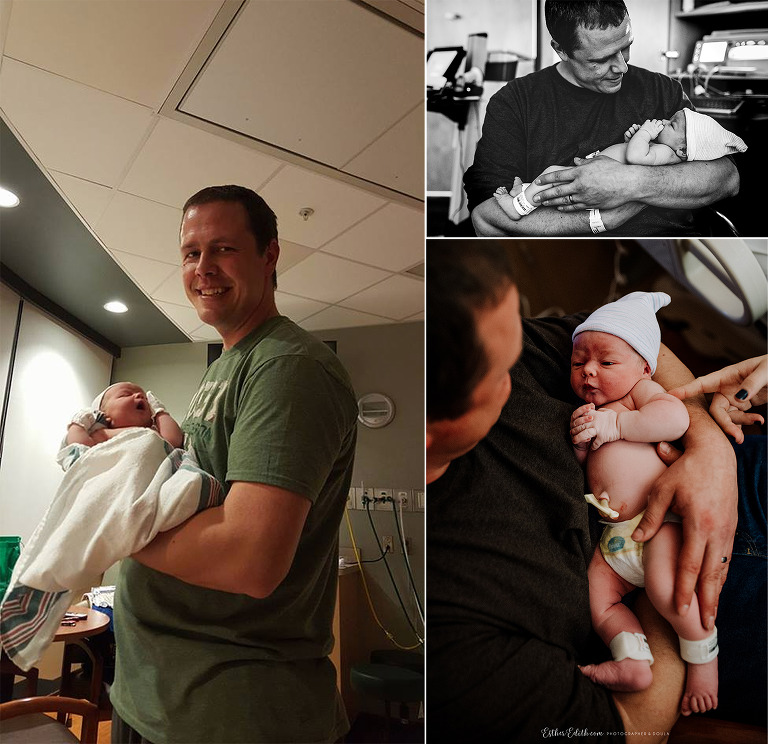 Families often like to have their birth space low-lit, which means potentially difficult lighting situations. This is why I have invested in equipment that is made especially for low-light situations. Camera flashes are not recommended around newborns due to potential eyesight damage, but I use a professional flash, which allows me to "bounce" my light source without causing distraction to a laboring mother, and without any risk to a baby's eyes. Even in dimly lit situations, I am experienced and prepared to capture your birth story without disturbing the peace of you birth space.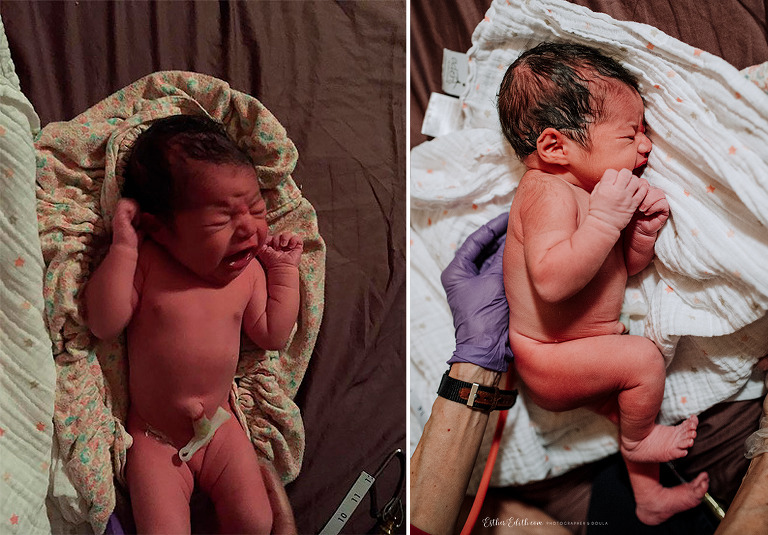 After baby is born, parents are often eager to share with the world the news of their new arrival. The easiest way to do this is by snapping a quick phone image, and uploading it to Facebook. With this in mind, each of my birth packages include a few edited digital files within 24 hours to use as your official birth announcement.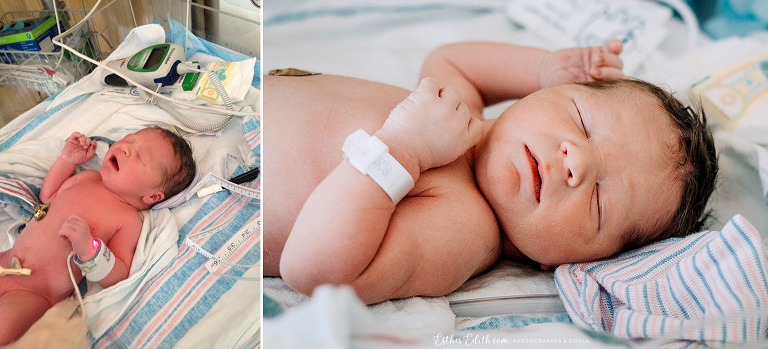 One of my birth co-workers nicknamed me "The Birth Photographer Ninja!" Having photographed several births, I am always thinking "ten steps ahead" about where I need to (unobtrusively) place myself in order to capture all the important details and special moments that you want to remember. I take the time to document all the important details from creative angles.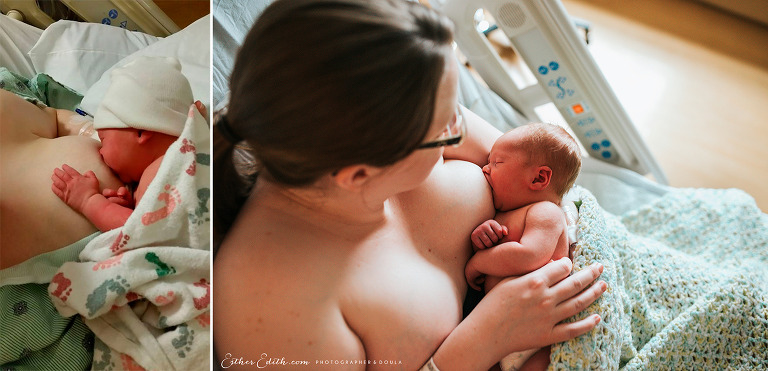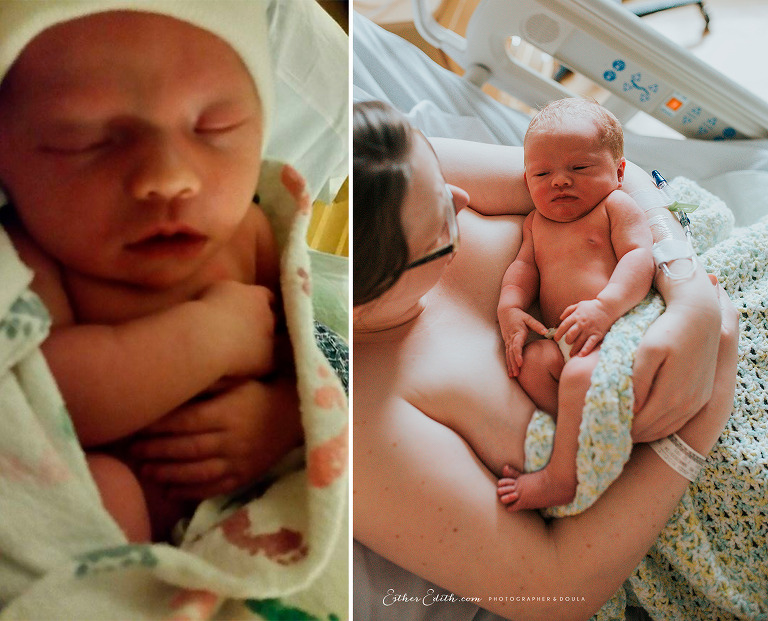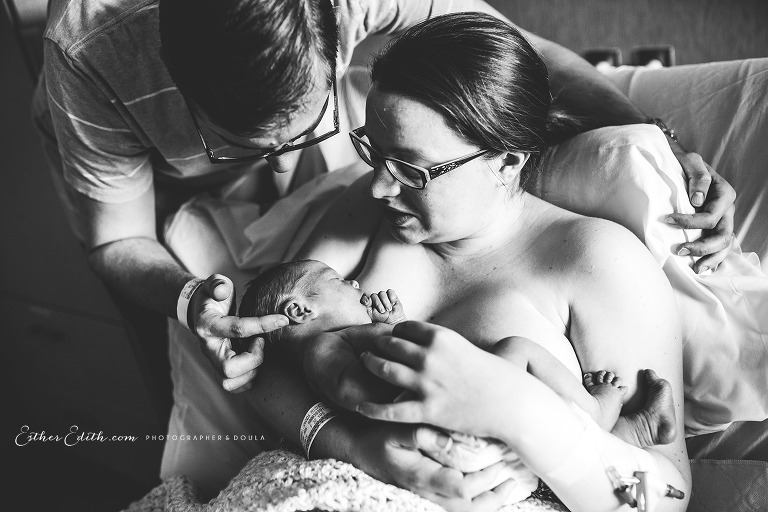 Entrusting a professional birth photographer to capture your birth story allows your husband to be fully present, and support you 100% throughout your birth.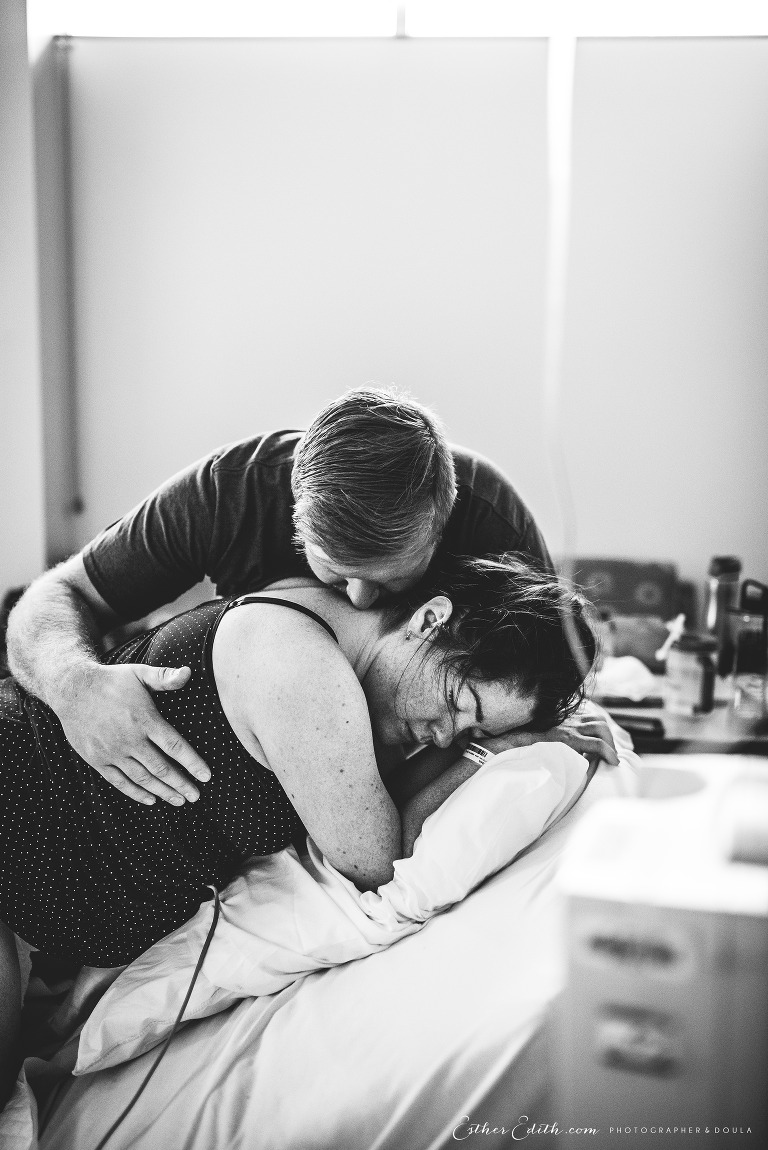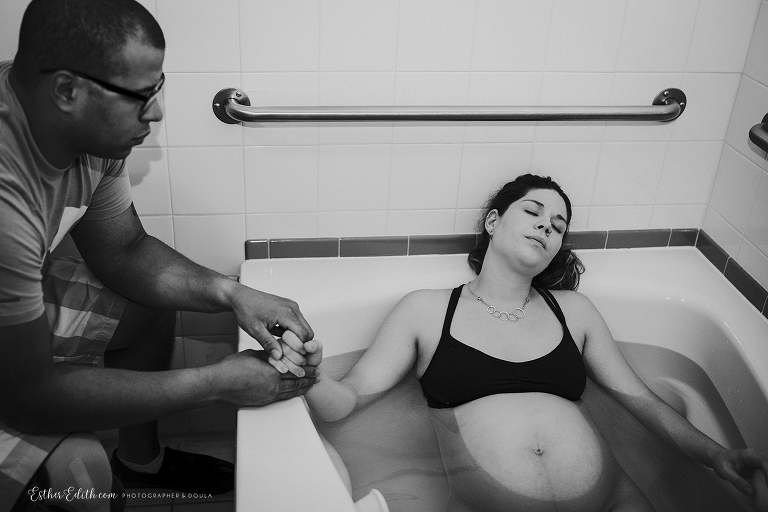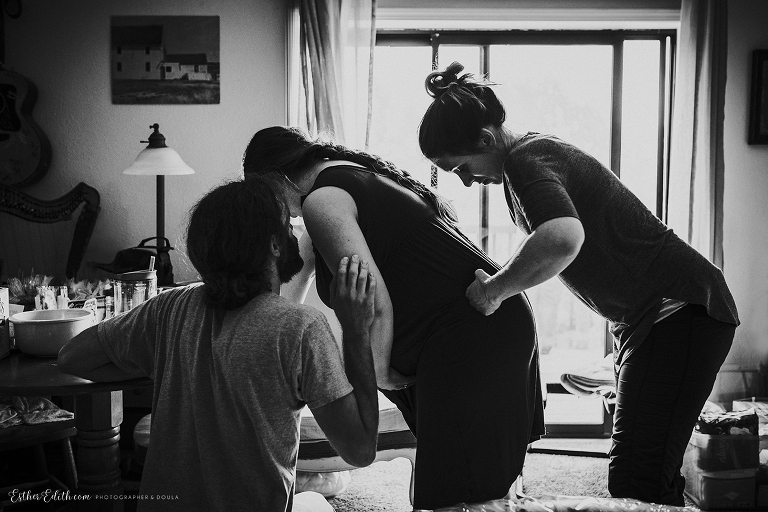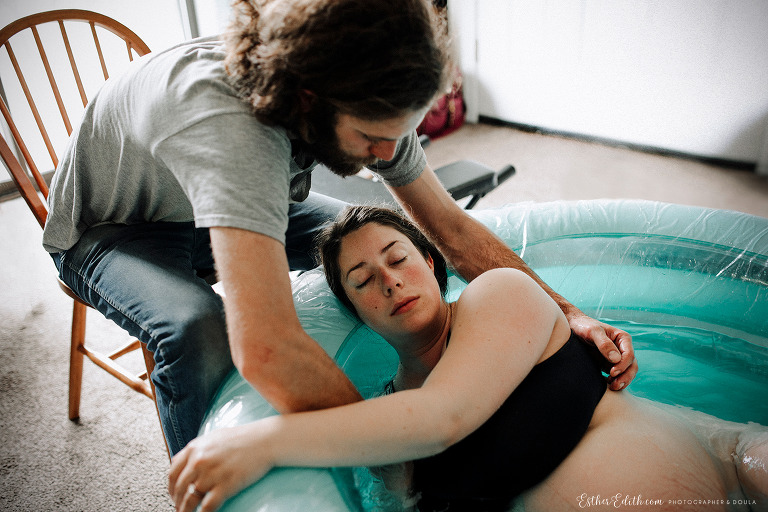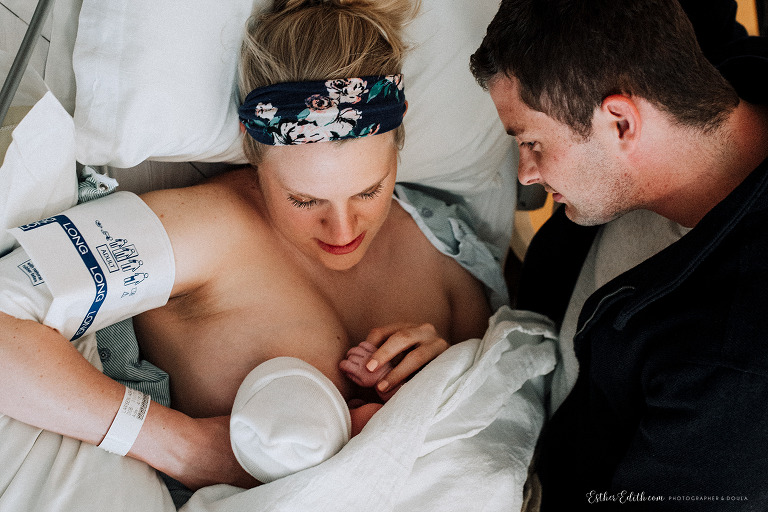 …And I promise to do my job and capture those special memories for you. ?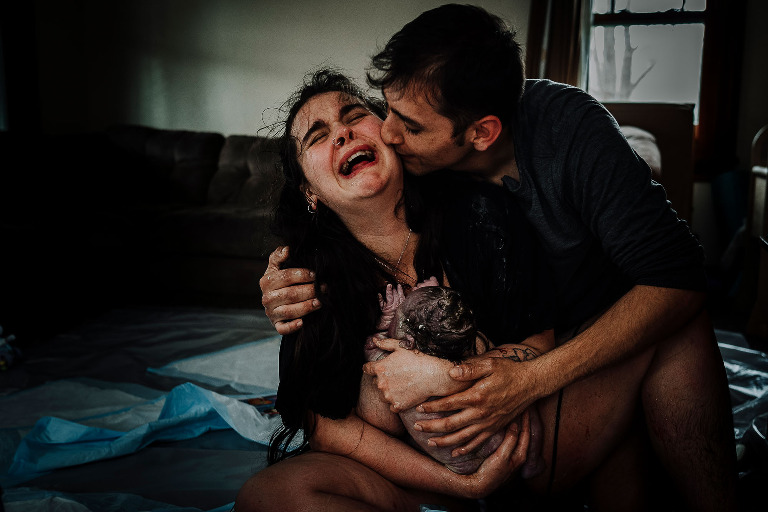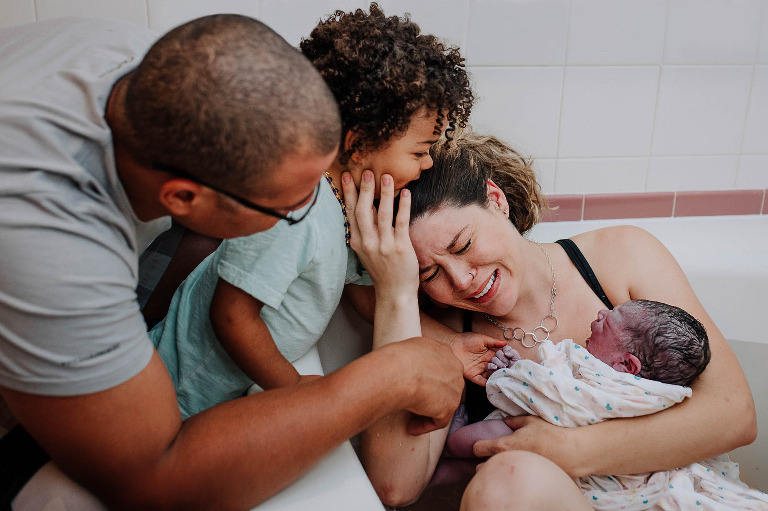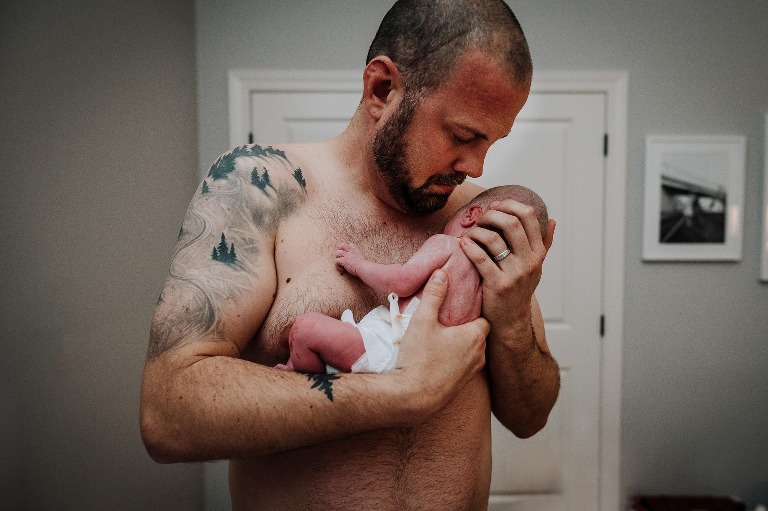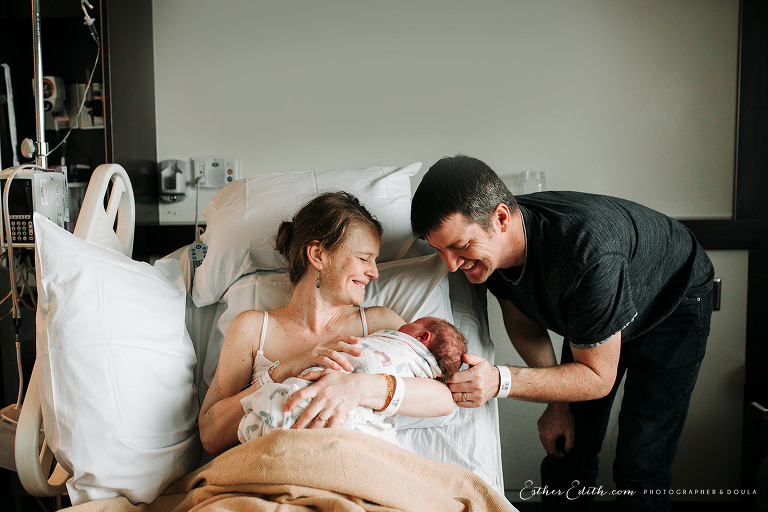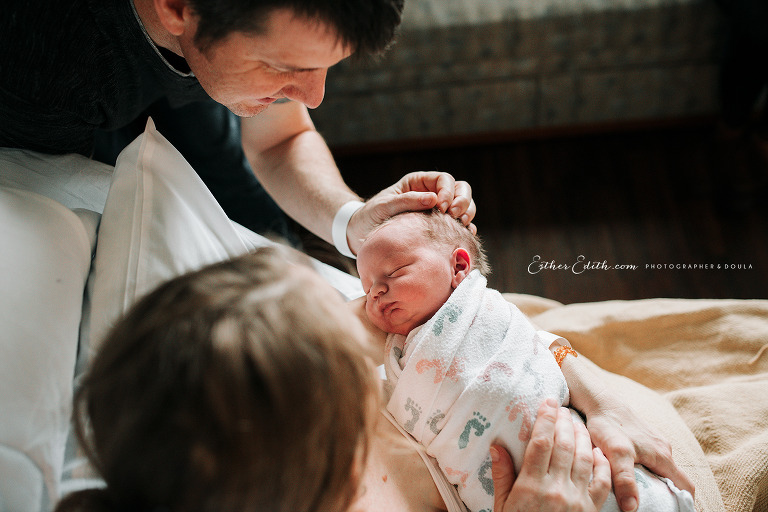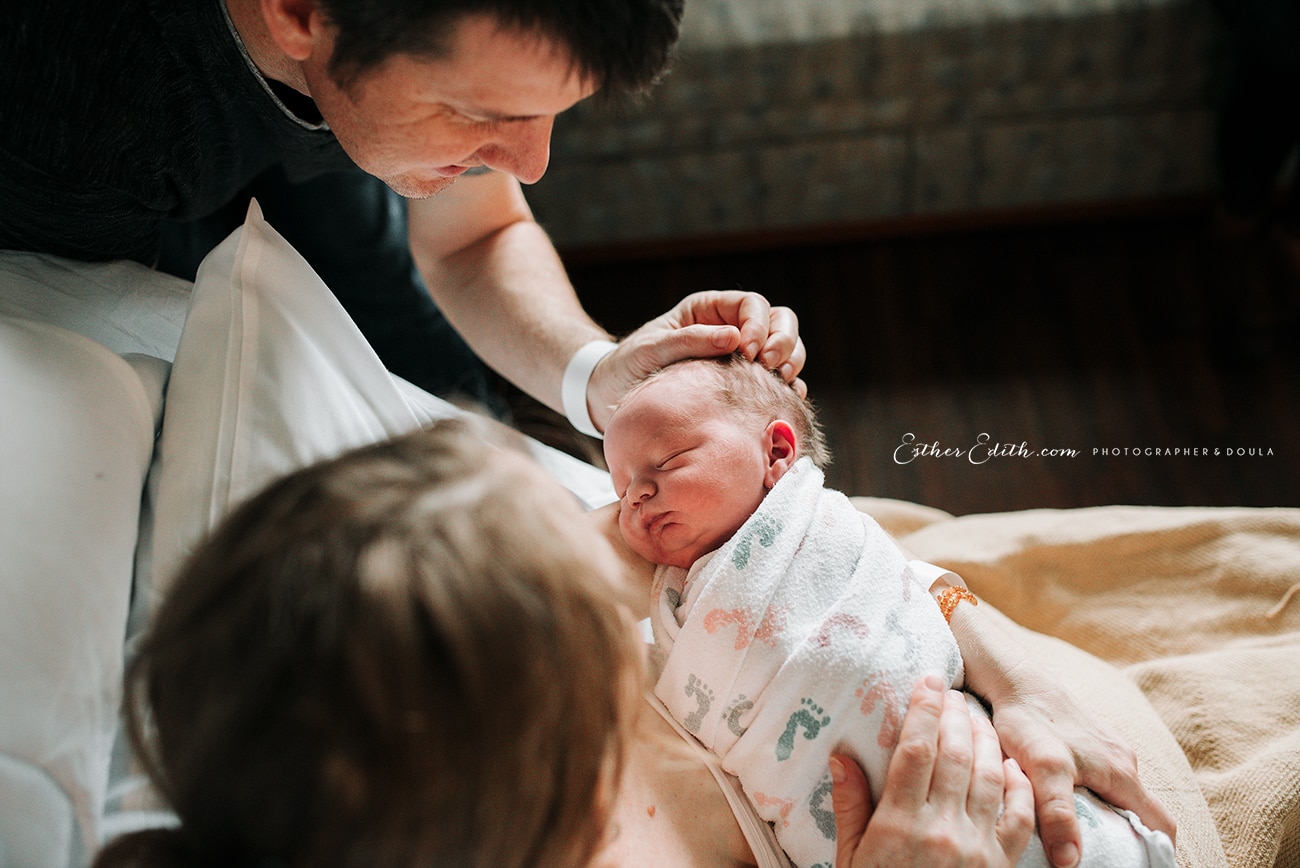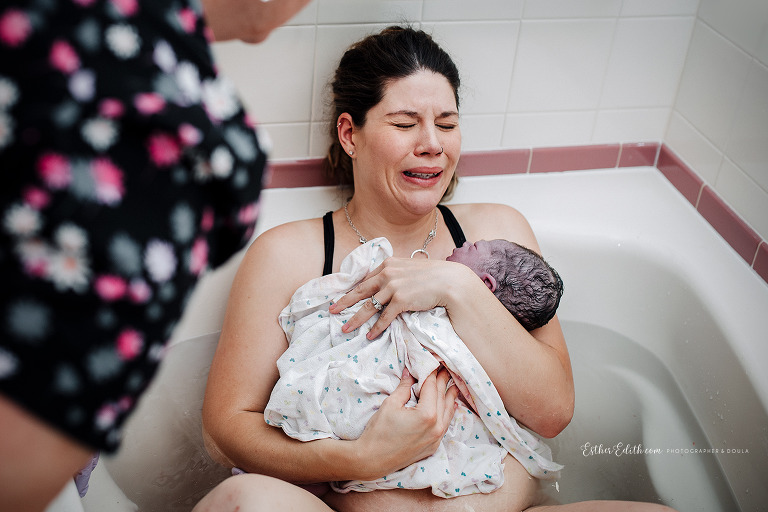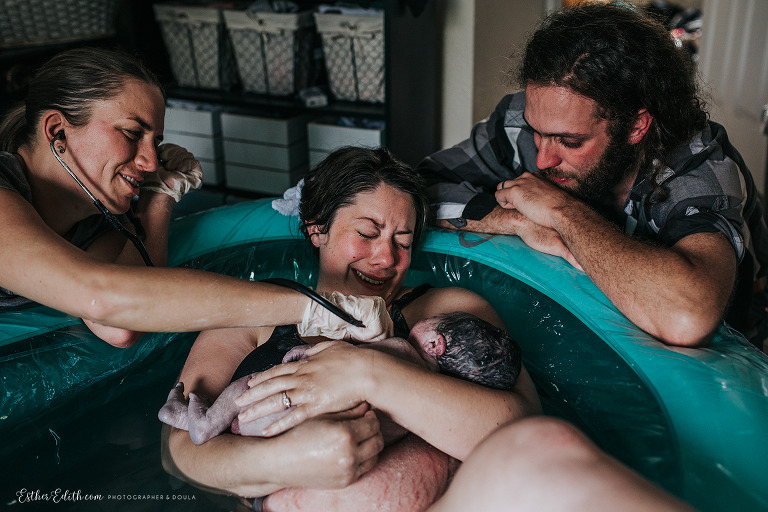 If you are interested in inviting a Professional Birth Photographer to help you capture one of the most important days in your family's life, please reach out to me! I offer flexible payment plans, and special discounts with multiple packages. Having had two home births, and attended a variety of births as a photographer and doula, I am familiar with the birth space, and sensitive to your privacy and comfort. I would love to get to know you, and I would be honored to document the birth day of your child.
{Esther Edith is a professional Photographer and Doula who serves families in the Spokane, WA – Coeur d'Alene areas. She offers professional photography for Birth, Maternity, Newborn, Babywearing, and Breastfeeding. If you are reading this, and looking for a birth photographer elsewhere, I have several birth photographer friends around the globe that I would be glad to refer you to.}


why hire a professional birth photographer, spokane home births, spokane waterbirth, cda homebirth, cda waterbirth, spokane river midwives, spokane professional birth pictures