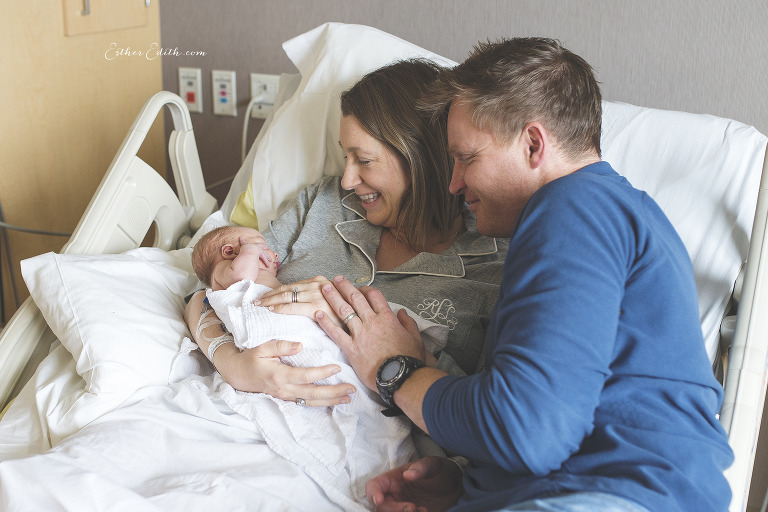 You might recognize this beautiful family from their recent maternity photos. They also invited me to document their Fresh Baby session at Sacred Heart hospital, in Spokane, WA. (If you're not familiar with this session, this is one of my birth photography options, in which I arrive at your birthing place within 48 hours after your baby is born, to capture those earliest memories and details as you bond with your fresh baby for the first time.)
Baby C is a miracle baby in all the ways, and I was beyond happy when I got the call saying, "all went well," and that they were ready for me to stop by and capture some special memories. Enjoy these images from baby C's first day earth side, and please reach out to me if you are interested in inviting me to document a special season for your family.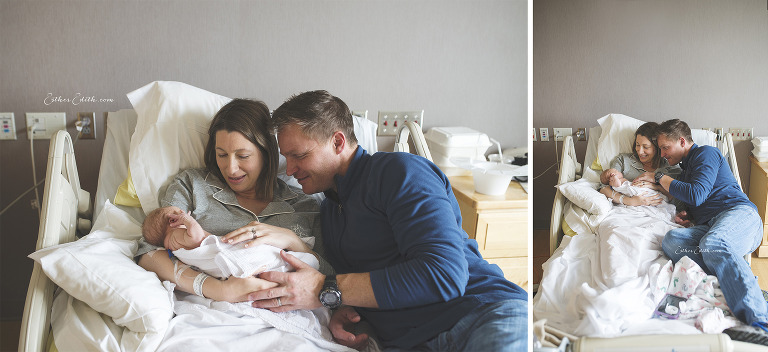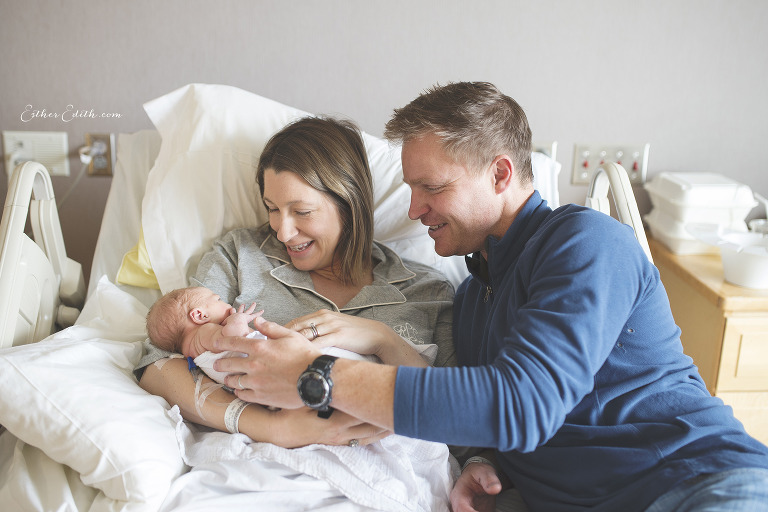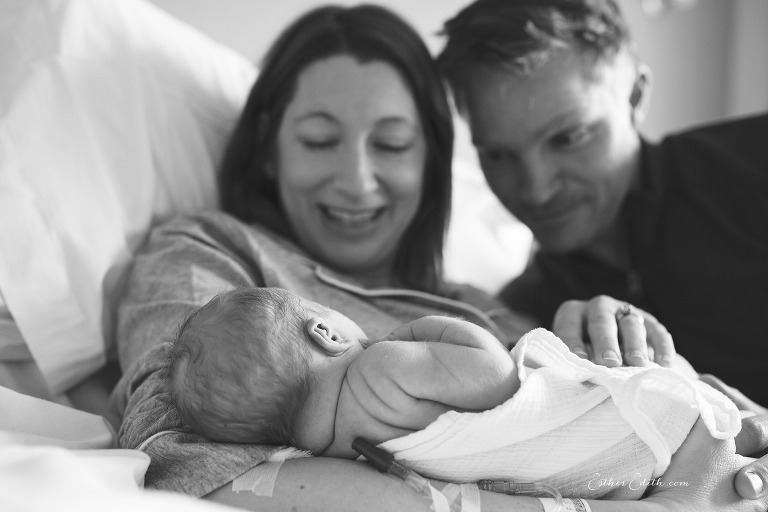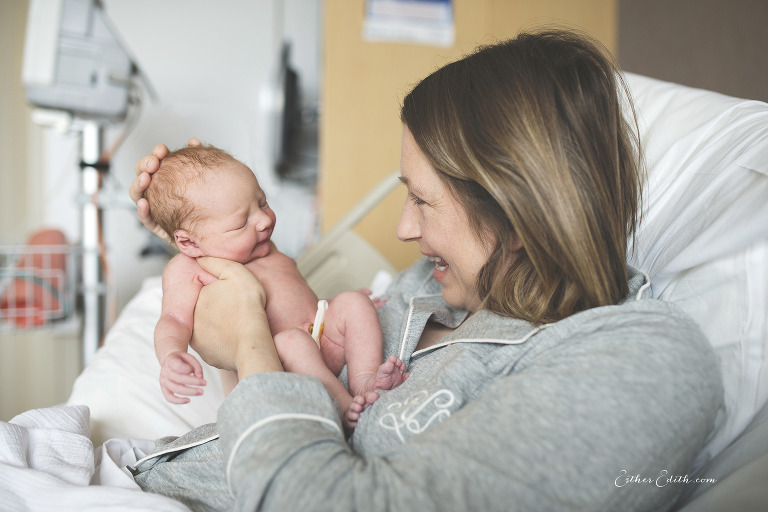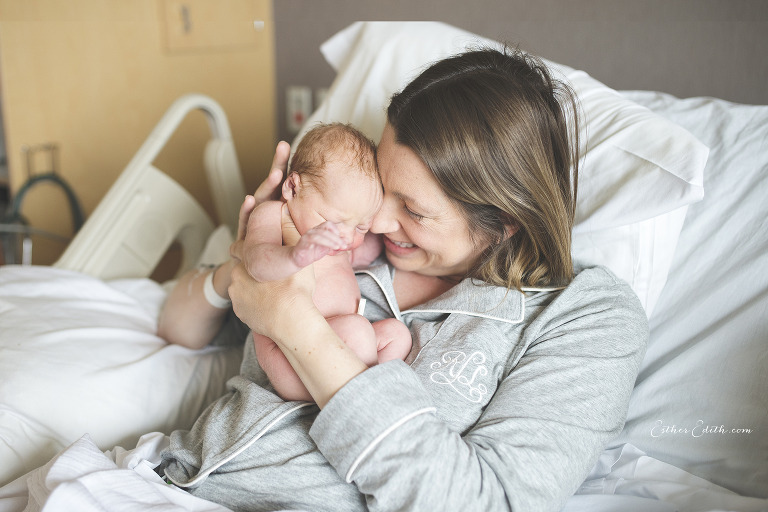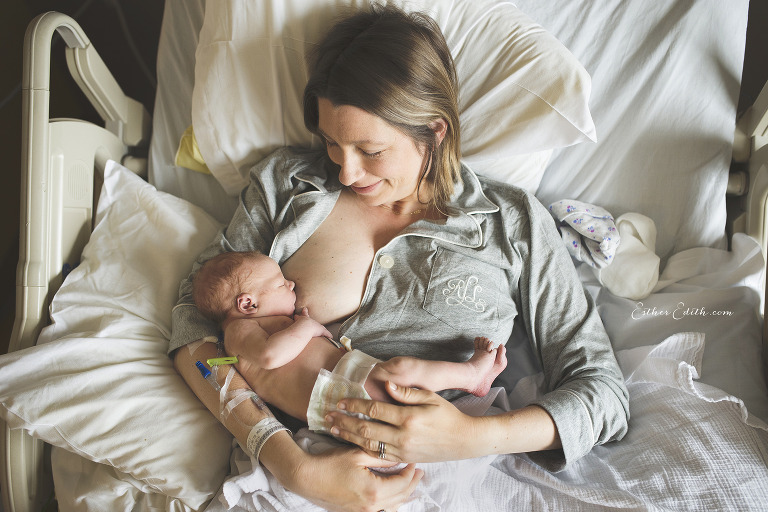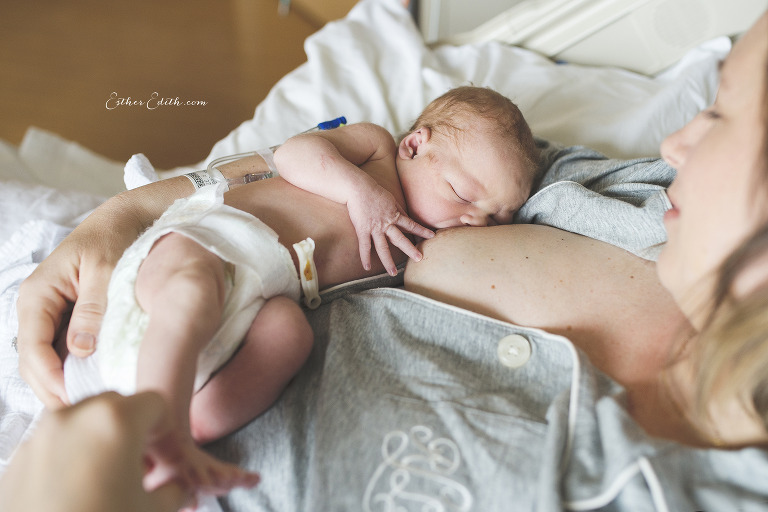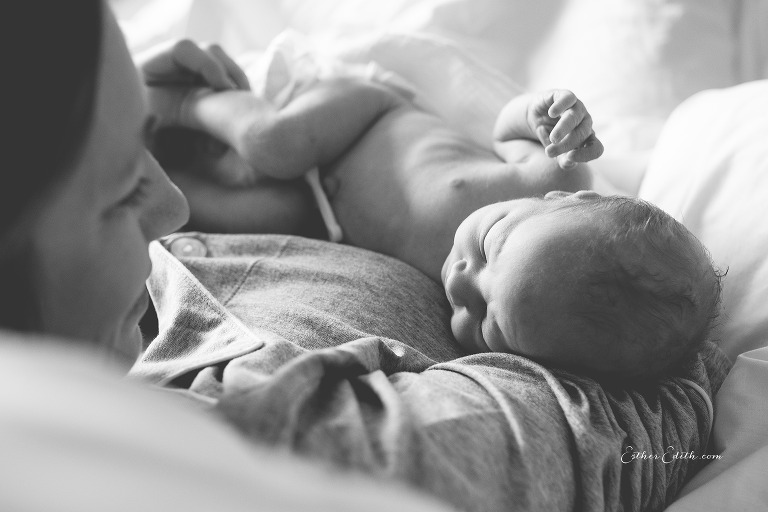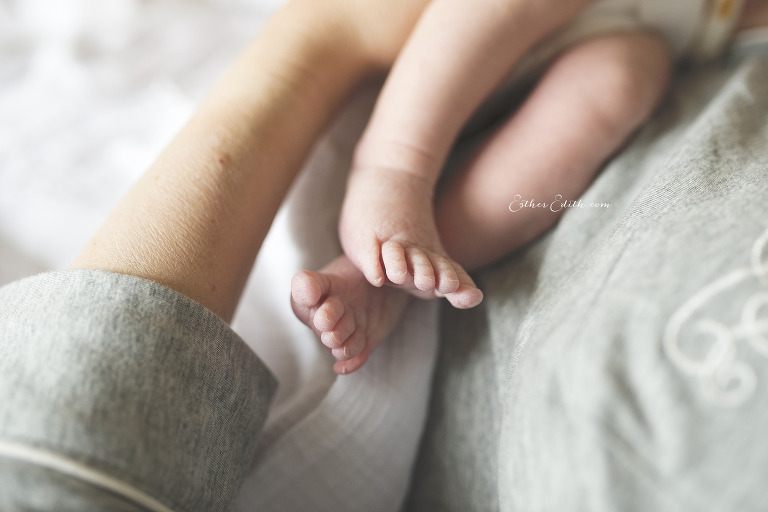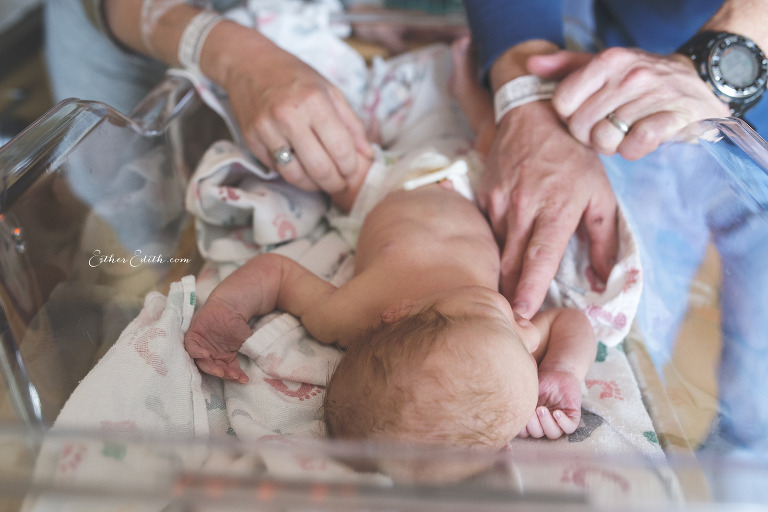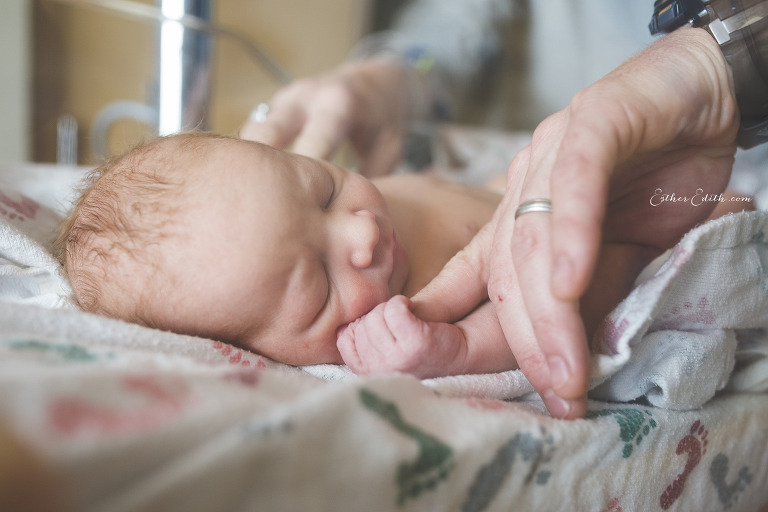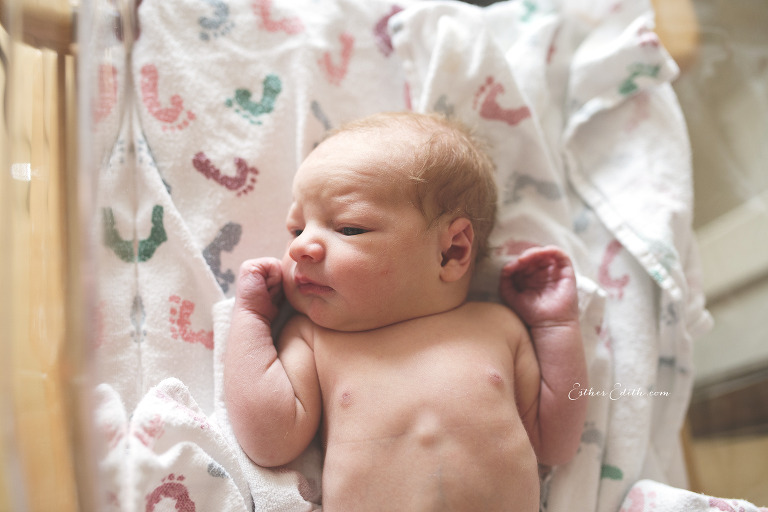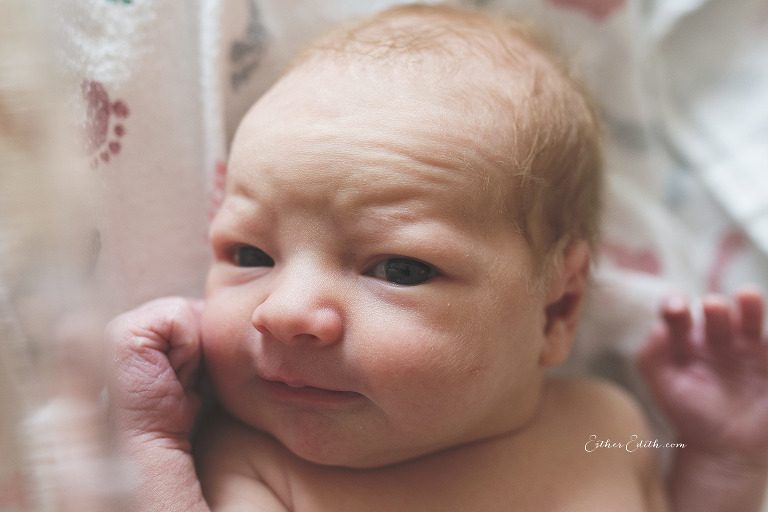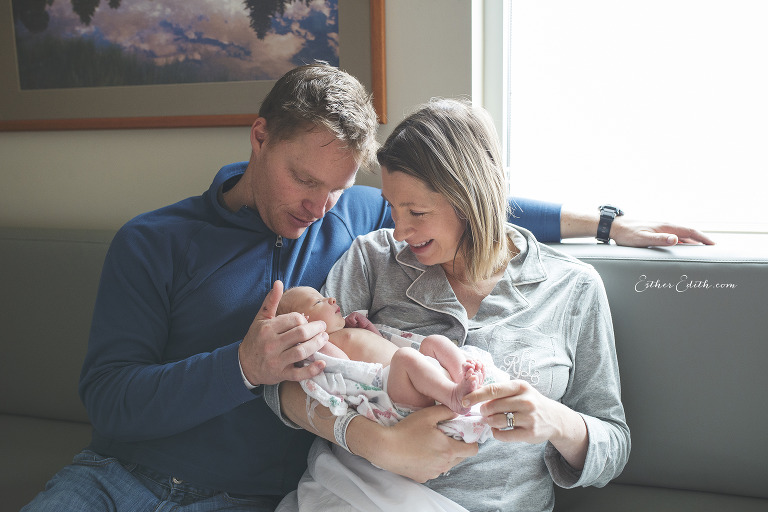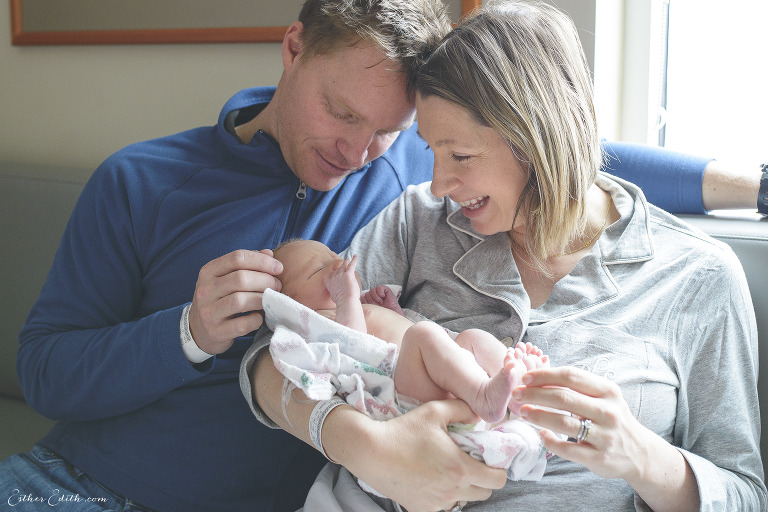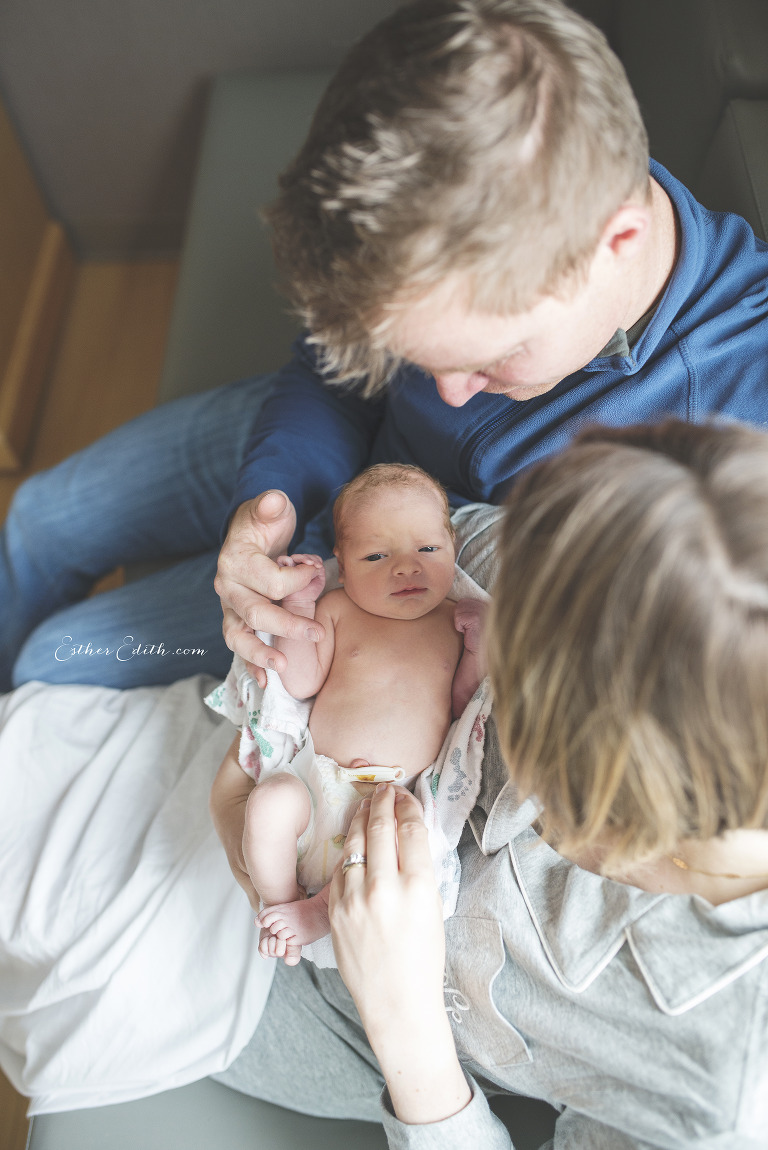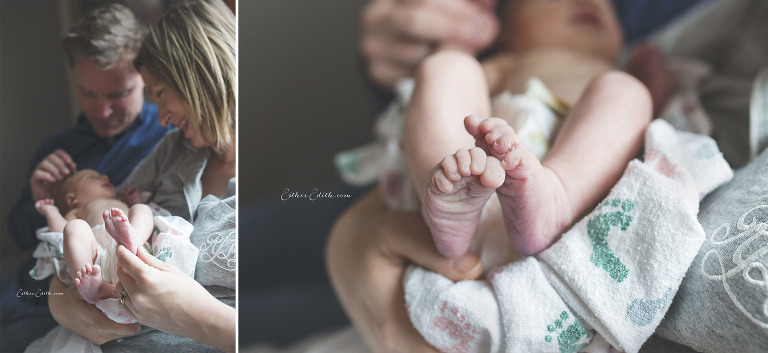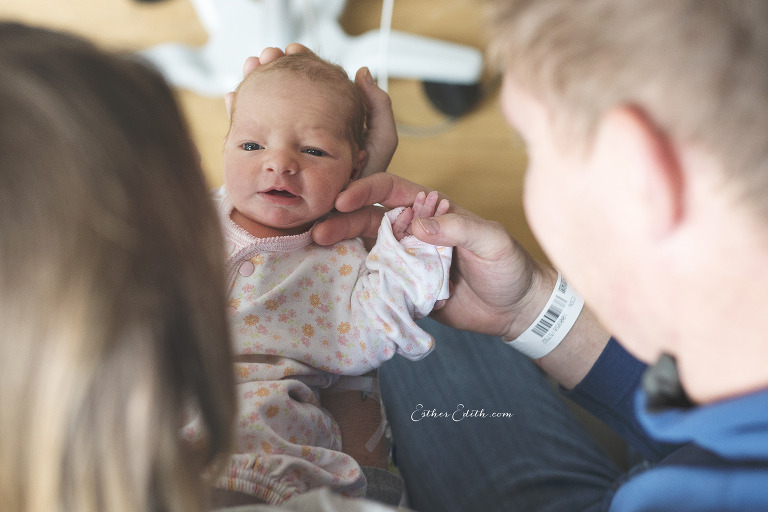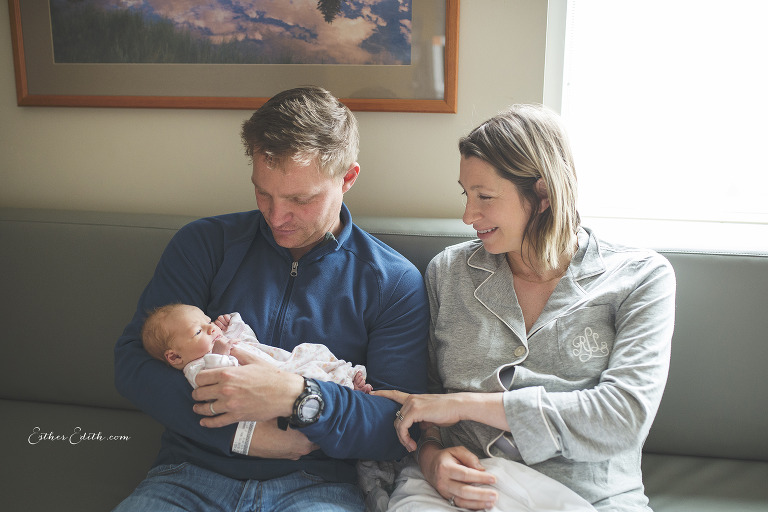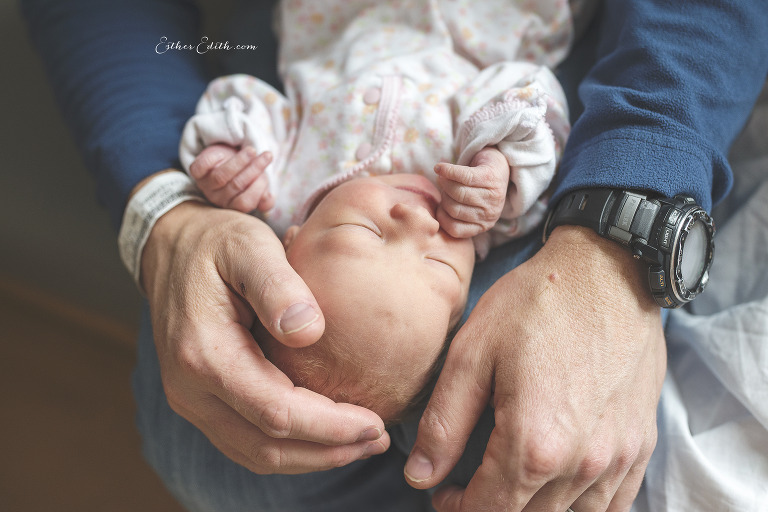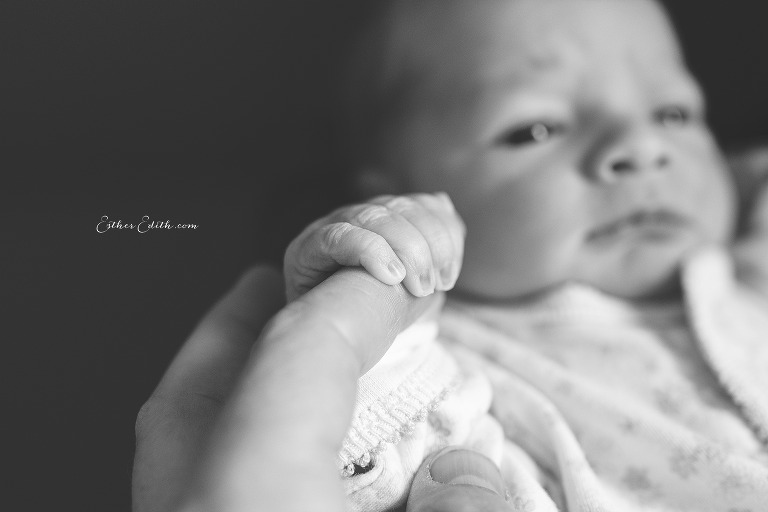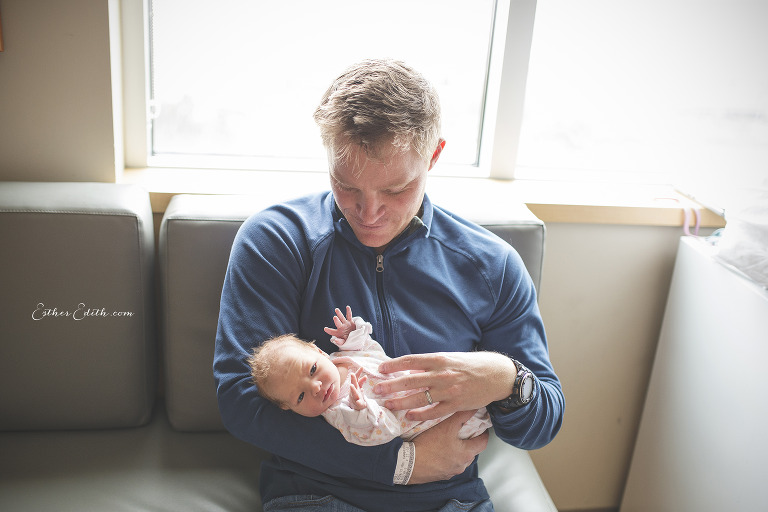 Look at all that hair!!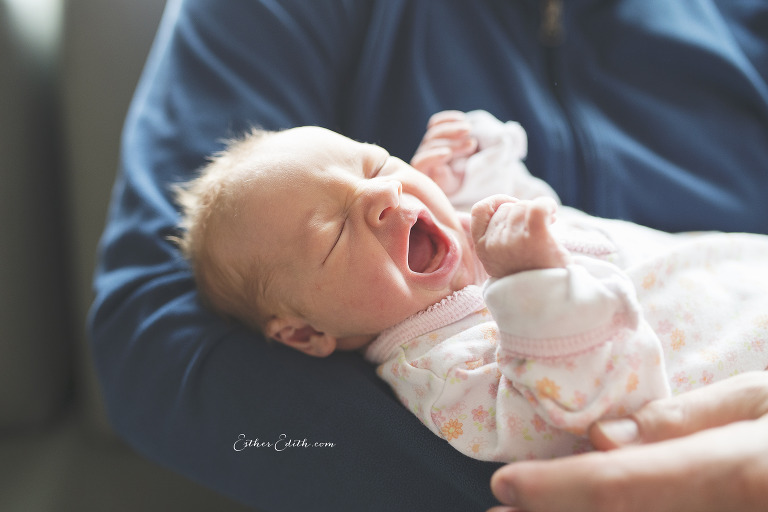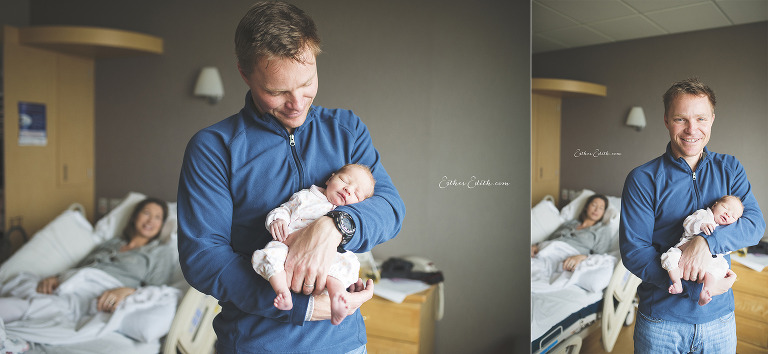 And I almost skipped this one out because it's not the "typical" image — where baby settles calmly into dad/mom's arms, and all makes for a perfect picture… There genuinely are those moments, and those photos do happen organically. But there are also these.  And I love this image because in spite of baby having a moment, mom and dad remain connected, and somehow, they seem to hold onto the hope that although your littlest people may journey you through the most trialing of times, you will make it through, together.