Yay! You've received an email from me saying your photos are ready for download. Now how do you go about downloading them?
Here's a step-by-step tutorial on how to access and download your images:
Step 1:
Open the email I sent you, and it should look something like the image below. This email will include your Password, Download PIN, and the Expiry Date.
Step 2:
Click the green, "View Collection" button: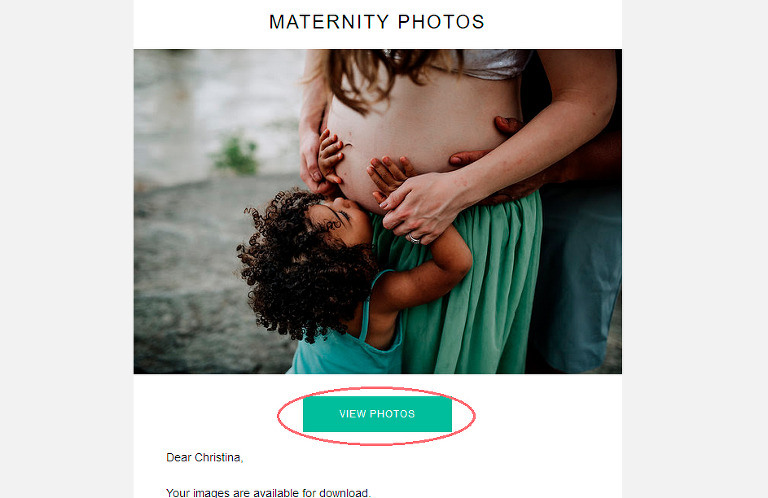 Step 3:
A new window will open with an Enter screen. If you are the client, you will enter your email address, and your private "Client Password" which gives you access to all of your images, and offers you special features which includes marking images as private, favorite, etc. Enter the Client Password included in the email I sent you. (If you are a guest, "Enter as Guest" using the Gallery Password from the client's gallery).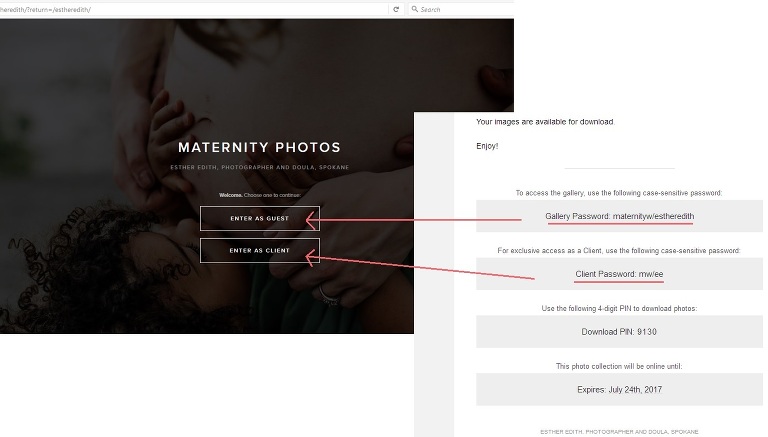 Step 4:
Your gallery link will open! Click the link that says, "Click Here to Open," or you can simply scroll down to view the gallery.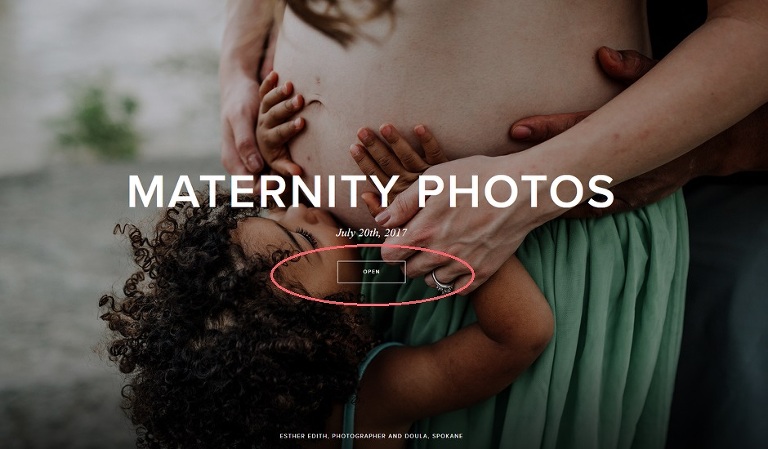 Next, your images will appear. (As you scroll down, you might need to wait a few moments before all your images are visible.)
You can also view images larger by clicking on a photo, and it will open a larger view of the image.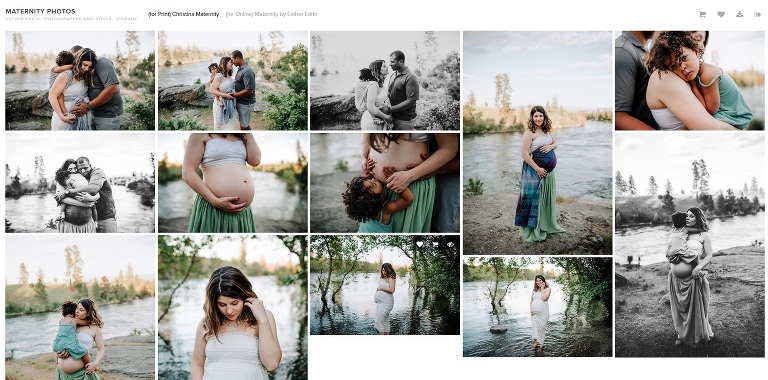 Step 5:
When you are ready to download your images, click on the "Download Icon" in the top, right corner of the gallery.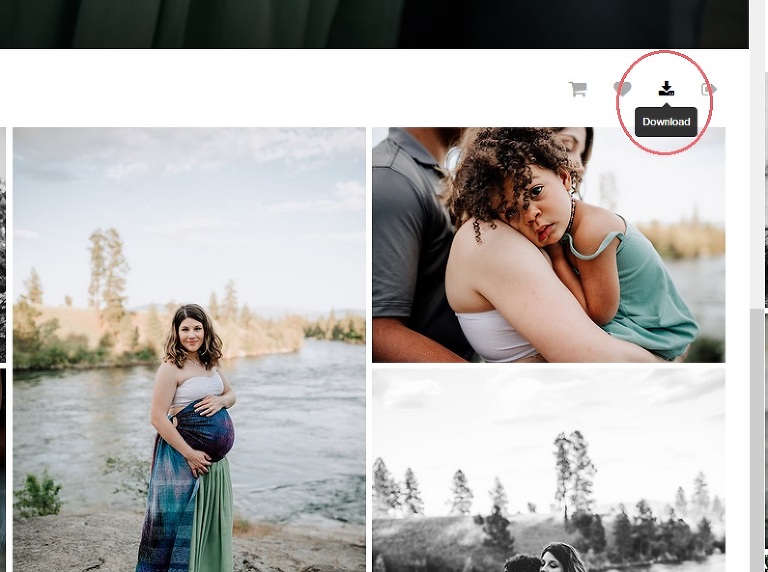 Step 6:
A new window will open that asks you for your Email and the 4-Digit-PIN that I provided you with. Enter this information here.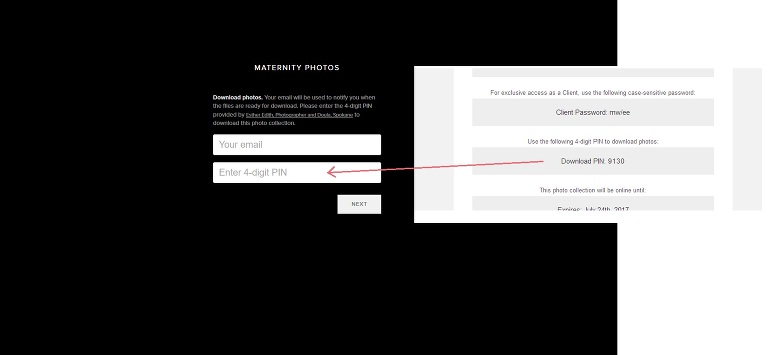 Step 7:
Next, you will get a "Loading" screen. Wait for it to finish loading, and then make sure your downloadable galleries are selected, and click "Start Download."  (If you accidentally close the window, or the screen doesn't load, don't worry; a download link has been sent to your email address which you can access at any time.)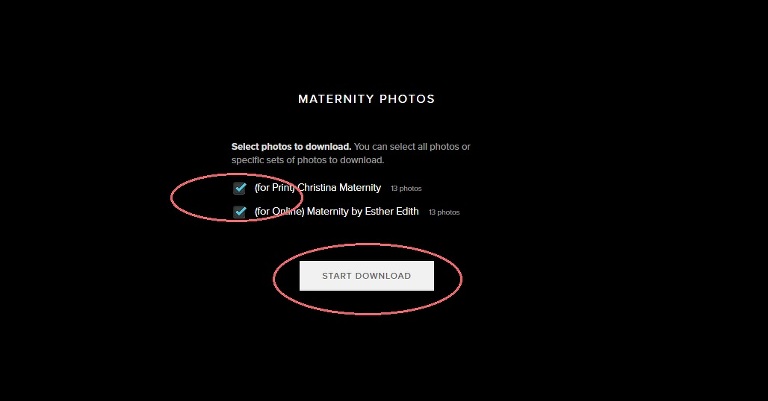 Step 8:
Next, your download link will appear. Click the link to download your photos to your desktop.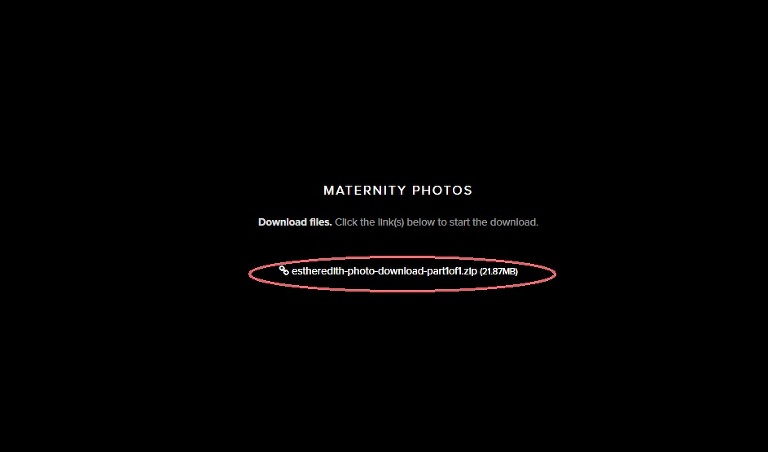 Step 9:
A box will pop up asking you if you want to Open or Save your images. Check "Save File" and click "OK." (If this box doesn't appear, refer to Step 11: your photos probably downloaded automatically to your computer's "Download" folder.)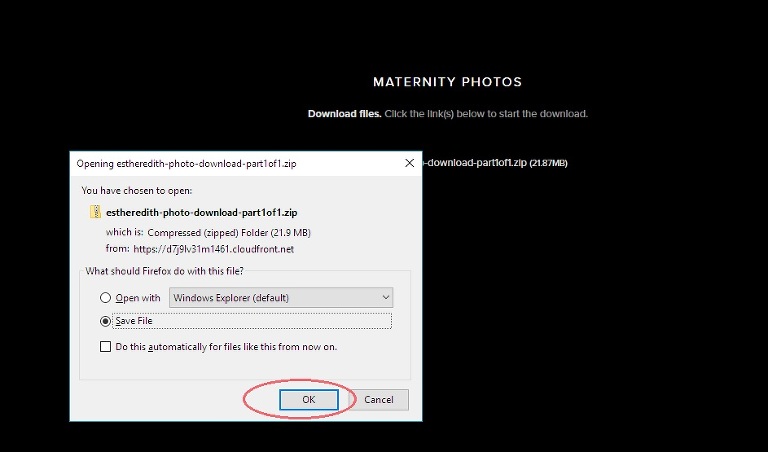 Step 10:
Next, click on the "Download Arrow" in the top right corner of your Internet window, and click on the most recent .zip file. Your "Download" folder will open, containing your images.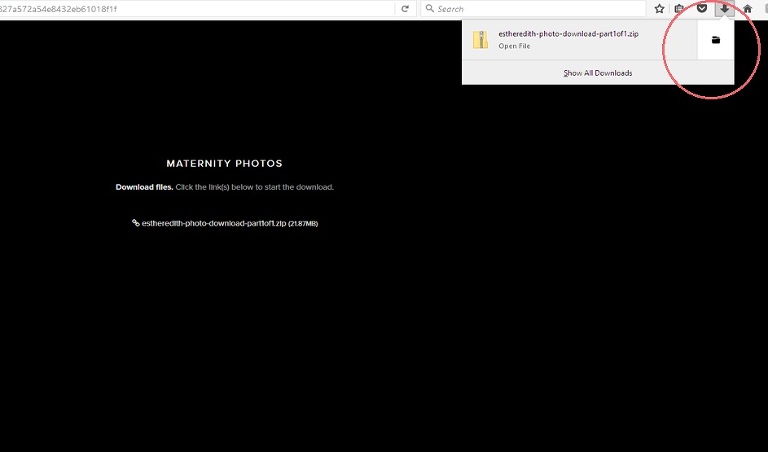 Step 11:
Once you complete Step 7, your images will be downloaded to your "Downloads" folder, found under "My Computer."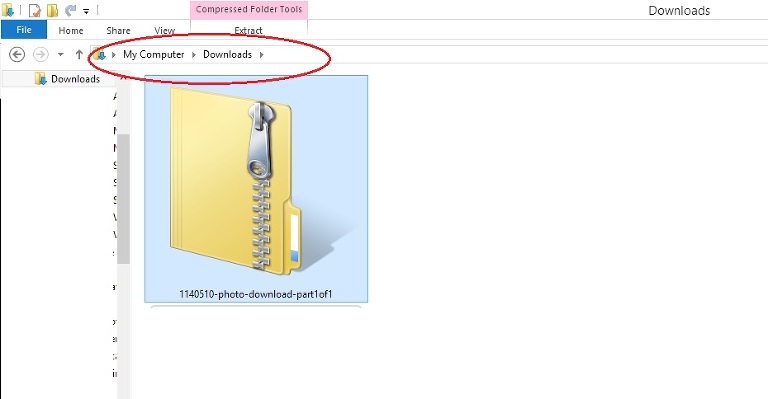 Right click the zip file, and click "Extract All." (If you're having trouble finding the folder amidst other downloads, sort your files by "Recent", and it should be the most recent downloaded folder.)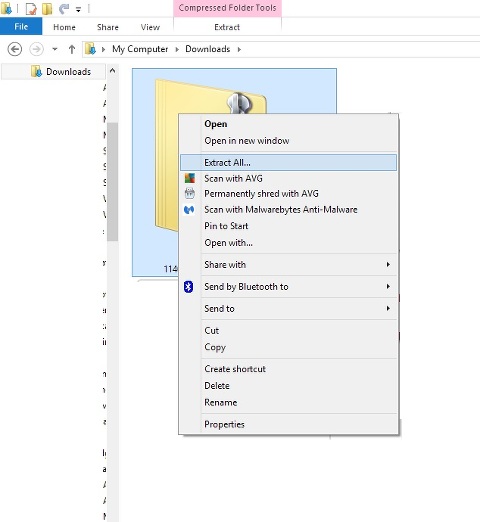 Step 12:
Next, a box will pop up asking you where you want to save the photos. Choose your preferred destination, and click "Extract."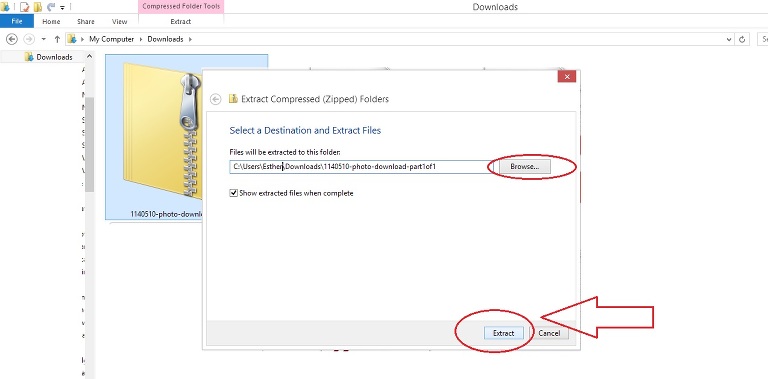 When the folder is unzipped, a new window with your folders of images will appear. Double click the folder…

and tada! Your session images will open. Enjoy!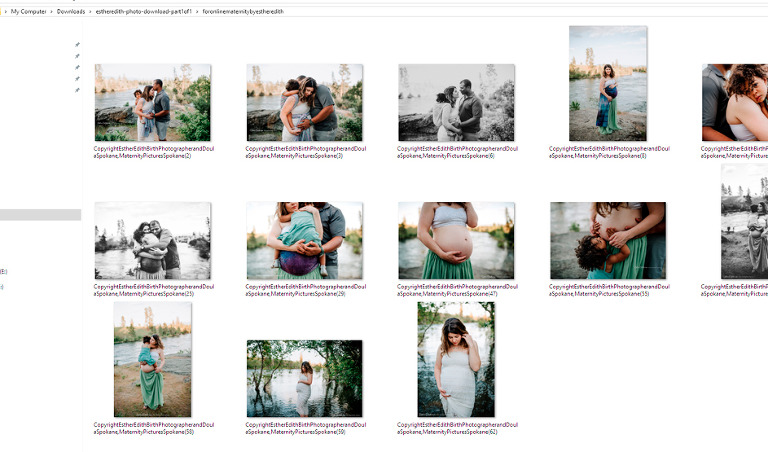 Please email me, or comment below if you have any questions regarding downloading your pixieset gallery. ~ Esther

If you found this tutorial helpful, please feel free to share the page link with others. All maternity Copyright © Esther Edith galleries