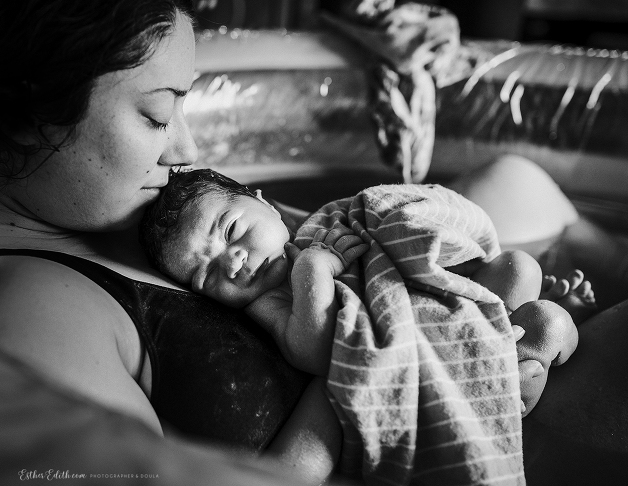 Are you planning a home birth in Spokane, WA, or CDA, ID, or somewhere nearby? Esther birthed both of her children at home: her first birth was a long, and challenging labor, but ended peacefully, and her second, a dreamy water birth, which involved catching her baby herself. She is familiar with the home birthing process, and passionate about normalizing home birth as a safe option for birthing families. Of course, home birth might not be for everyone; it is important to birth where you feel most comfortable, and safe.
Hospitals and Birth Centers often include, or provide additional resources for your birth, but for those giving birth at home, you sometimes have to do a little extra digging to discover what is available to you; regardless, if you are giving birth in Spokane/CDA, you may find helpful this list of resources for your birth. (This includes providers that I have attended births with/had the most interaction with. I suggest interviewing a few different care providers to find the best fit for your home birth. *If you are a local provider interested in being included in this list, please feel free to connect with me.)
Birth Photography
Esther Edith offers Professional Birth Photography as well as Doula Services, with a special discount for home birth clients (please inquire for information).  Please note that I only take a few birth clients a month, so I highly recommend booking in advance. (I have a few other birth photographers that I can recommend when I am unavailable, and I will always have a back up in place in case I am unable to attend your birth.)
Doula Services
Esther provides both Birth Doula and Postpartum Doula services! These services also include one-on-one access to my Lending Library of Books, Babywearing Assistance, Breastfeeding Support, Postpartum Benkung Belly Binding and more. If I am unavailable for your birth, I would be happy to provide you with my list of other great doulas in the area.
Water Birth Tub for rent
Esther owns an Eco Birth Pool available to rent for $45 per birth, free for home birth photography/doula clients.
Home Birth Midwives Spokane

Childbirth Education Classes
Esther offers a few mini childbirth classes with her doula packages, but for additional, extended classes,
Massage Therapists
Chiropractic Care
Lactation Consultants
Other Favorites

(Coming soon – Important Questions to ask at your Home Birth Midwife, + Interview with Spokane River Midwives)