A few photographer-friends from the PBAP invited me to join a Project 52, which means, each week of this year, we will share an image in line with the theme of the week. This week's theme is "New," and I am working hard this month to learn many new ways to wear my babies. Below is Chloie and I, all wrapped up in a Hip, Kangaroo Carry, with a Kerrington Pearl woven wrap. This is a brand new carry for us, and she loved it so much, she was asleep before I even got done wrapping!  (Colour version on my Instagram.)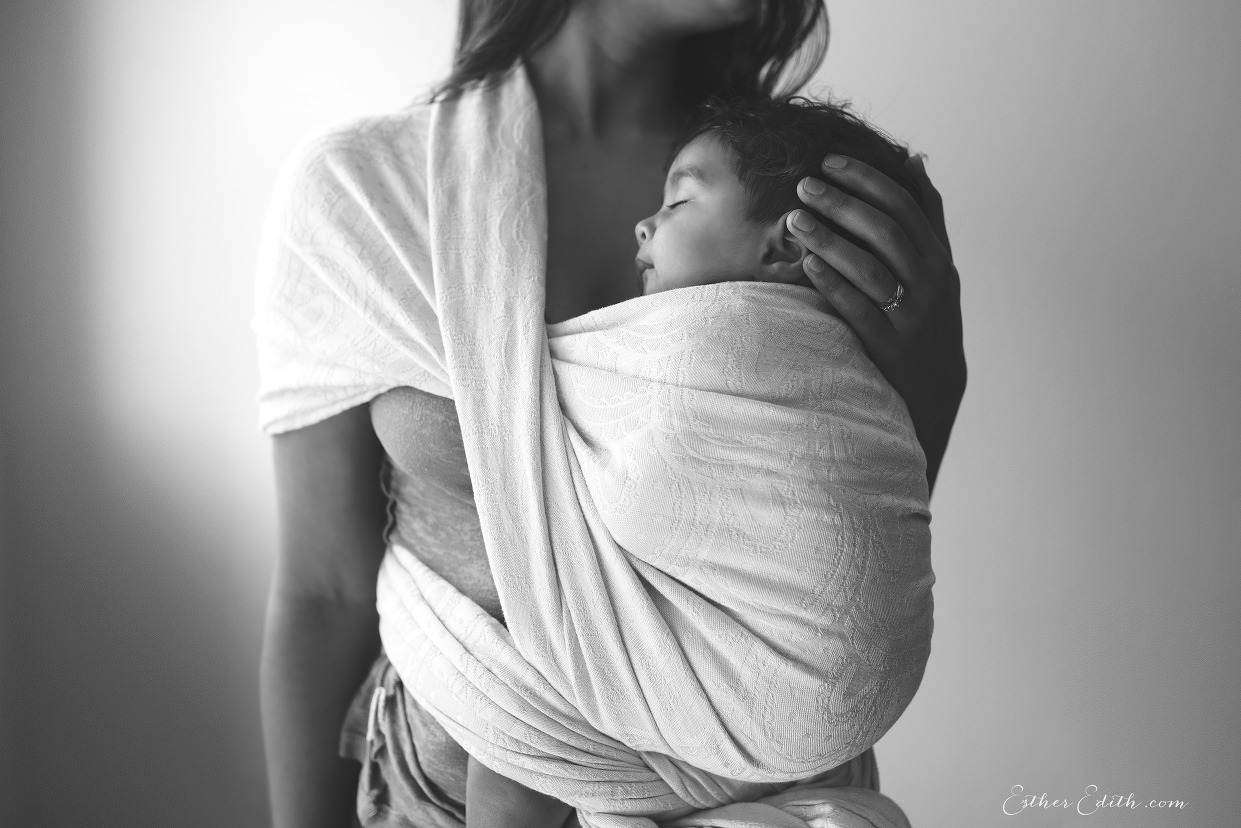 To see the next image from this circle of photographers, please click here.
If you are new to my blog, welcome! I am a mother-centric photographer in Spokane, WA, and I offer Maternity, Birth, Newborn, Babywearing, and Breastfeeding photography to families in the Spokane – Coeur d'Alene areas. If you are interested in booking a session with me, please reach out! To follow more of my work, feel free to follow my Facebook page.

A few friends asked how to do this carry – when I get better at it, I will have to
make one myself, but for now, CLICK HERE for a great instructional video: